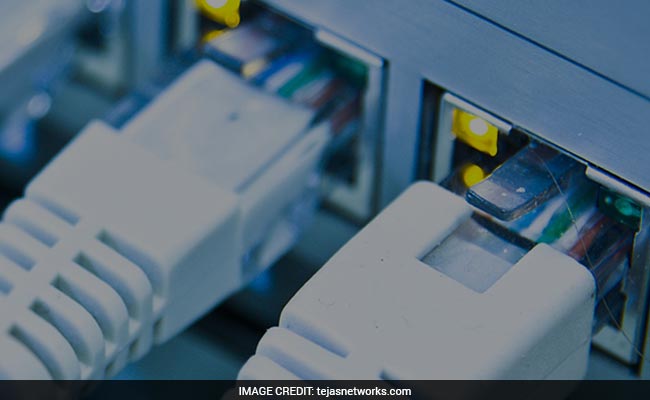 Shares of telecom equipment maker - Tejas Networks - rose by its daily maximum limit of 10 per cent for third session in a row on Friday to hit an all-time high of Rs 221.50. The stock has been on investors radar after the Union Cabinet approved Production Linked Incentive (PLI) scheme for telecom equipment makers. Tejas Networks is likely to reap benefits from the PLI scheme and is the reason behind the rally in stock price, analysts said. (Track Tejas Netweorks stock price here)
The Union Cabinet headed by Prime Minister Narendra Modi on Wednesday approved Rs 12,195 crore production linked incentive (PLI) scheme for the telecom and networking products in order to boost India's manufacturing capabilities and enhance exports.
"The scheme is aimed at offsetting the huge import of telecom equipment worth more than Rs 50,000 crore and reinforce it with "Made in India" products both for domestic markets and exports," Telecom Minister Ravi Shankar Prasad said.
The government had, towards the end of last year, rolled out a PLI scheme worth Rs 50,000 crore for large-scale electronic goods makers for five years, to attract investments in mobile phone manufacturing and electronic component units.
The government will also come up with a PLI scheme to encourage production of laptops and tablet PCs, the minister added.
In the last three trading session Tejas Networks shares have rallied 33 per cent and the stock price has surged more than 10 times from 52-week low of Rs 28.50.
As of 12:46 pm, Tejas Networks shares traded 9.3 per cent higher at Rs 220, outperforming the Sensex which was down 0.15 per cent.