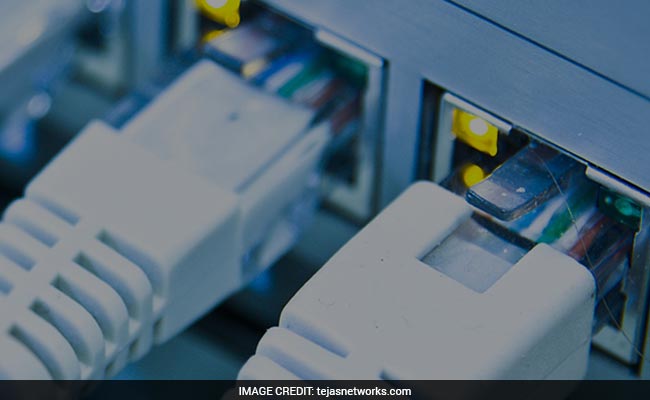 Shares of Tejas Networks Limited which got listed on stock exchanges today made a tepid debut. The shares of the company jumped as much as 5.44 per cent to hit intraday high of Rs 271 against its issue price of Rs 257. Tejas Networks IPO was oversubscribed 1.88 times, with qualified institutional buyers' (QIBs) portion getting oversubscribed 2.16 times, non-institutional investors 48 per cent and retail investors 3.10 times.
Price band for the offer was fixed at Rs 250-257 per share and was open for bidding from June 14-16.
Little over 1.35 crore shares were allotted to the anchor investors at the price of Rs 257 apiece -- the upper end of the IPO price band.
The 17 entities include Abu Dhabi Investment Authority - Behave, Amansa Holdings Pvt Ltd, Columbia Emerging Markets Fund, SBI Life Insurance Company Ltd, Reliance Nippon Life Insurance Company Ltd and BNP Paribas Arbitrage, according to a filing made by Tejas Networks to the BSE.
Spread over 60 countries, Tejas Networks is into developing and selling high-performance products to telecom service providers, utility companies, defence firms and government entities, among others.
Axis Capital, Citigroup Global Markets India Pvt Ltd, Edelweiss Financial Services and Nomura Financial Advisory and Securities (India) Pvt Ltd were the book running lead managers for the offer.
Shares of Tejas Networks ended 2.45 per cent higher at Rs 263.30.