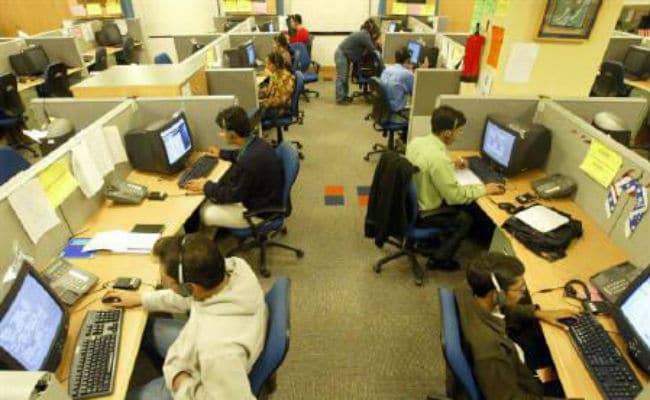 Highlights
The forum has submitted petitions to Tamil Nadu, Telangana governments
Cognizant has not revealed the number of employees to be impacted
It recently offered voluntary separation incentive to some top executives
A forum of IT professionals has petitioned Tamil Nadu and Telangana governments against what it calls "illegal termination" of employees at Cognizant. Forum of IT Employees or FITE has sought immediate intervention in its petition submitted to Assistant Labour Commissioner Chennai. The forum also has also submitted a petition to Hyderabad Labour Commissioner. The IT major has denied any layoffs, saying some employees have been let off because they did not meet performance standards. "Cognizant has not conducted any layoffs. Each year, as is the best practice across our industry, we conduct performance review to ensure we have the right employee skill sets necessary to meet client needs and achieve our business goals. This process results in changes, including some employees transitioning out of the company. Any actions as the result of this process are performance-based and generally consistent with those we've made in previous years," a Cognizant spokesperson said.
Cognizant
did not reveal the number of employees would be impacted by its latest performance reviews.
"In the March 2017 quarter, we hired thousands of professionals -top talent from campuses as well as from the lateral market," the spokesperson added. The Cognizant spokesperson also reiterated that the IT company retrained and reskilled tens of thousands of employees in 2016, and expects to have about 100,000 employees retrained by the end of this year in the most specialized areas of digital.
Cognizant, which has a big operation in India, also recently offered a voluntary separation incentive to some of its top-level executives. Cognizant, which had around 2.6 lakh employees as of December 31, 2016, did not disclose the number of employees who were offered this voluntary separation option. A Cognizant spokesperson said it represents a very small percentage of its total workforce. (
Read more
)
Many IT companies are struggling with lower growth amid big changes in the technology landscape which is fast shifting towards new digital services. The tightening of the visa regime in many countries would also impact the IT companies' margin, say analysts.
In another development, a report by news agency Press Trust of India said that another IT major
Infosys could hand out pink slips
to hundreds of mid- and senior-level employees as it carries out bi-annual performance review amid a challenging business environment.
"Our performance management process provides for a bi-annual assessment of performance... A continued low feedback on performance could lead to certain performance actions, including separation of an individual and this is done only after feedback," an Infosys spokesperson said. The Infosys spokesperson did not divulge the number of people to be impacted.