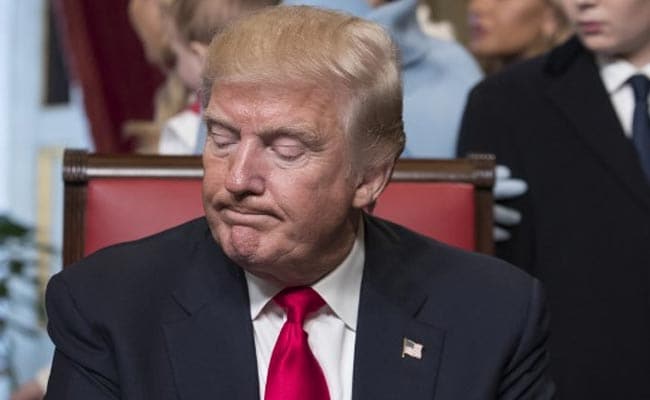 Shares of Indian outsourcers struggled today amid concern over the Trump administration's clampdown on immigration. The US is the key export market for Indian IT sector, accounting for around 60 per cent of revenues. The BSE IT index was down 0.41 per cent in noon trade as compared to an overall flat Mumbai market. Wipro, HCL Tech and TCS were down over 1 per cent. US President Donald Trump last week ordered a temporary ban on travelers from seven countries and a 120-day halt to refugee resettlement. The action triggered a global backlash as well as concern from global tech giants such as Google, Apple and Microsoft.
"Although this should not affect Indian IT companies immediately, it points to the fact that President Trump may walk the talk," wrote independent market analyst Ambareesh Baliga in a blog post.
The Indian IT industry is closely watching the Trump administration's policy over outsourcing and H-1B visa programme. Indian outsourcers employ a large number of tech workers on H-1B visas to work on projects in the US.
The $150 billion India IT industry is particularly watching the proposed legislative changes in H-1B visa regime. A bill proposes restrictions from hiring H-1B employees if companies employ more than 50 people, and more than 50 per cent of the employees are H-1B and L1 visa holders. Another bill, among other things, proposes to increase the minimum salary of H-1B visa holders to $100,000 per annum (from $60,000 per year currently).
Hiring more workers in the US could significantly raise costs for Indian tech firms, analysts say.
The Indian IT industry is already battling slowing growth amid big changes in the technological landscape (like automation and artificial intelligence) and global headwinds like Brexit.
Concerns over US policies have weighed on IT stocks, with the BSE IT index falling over 3 per cent in the past one year. In comparison, the broader Nifty50 index has gained over 5 per cent during the same period.