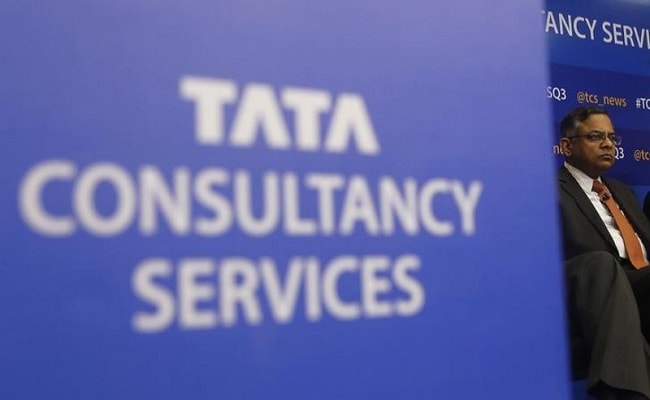 India's largest outsourcing company Tata Consultancy Services (TCS) post market hours on Tuesday reported net profit of Rs 6,608 crore in the quarter ended March 2017 against NDTV Profit's estimates of Rs 6,654 crore. The net profit saw a marginal dip of 2.5 per cent on a sequential basis as its net profit slipped from Rs 6,778 crore in the December quarter. However, on an annual basis TCS's net profit jumped 4.22 per cent from Rs 6,340 crore in the March quarter of 2016.
TCS reported revenues of Rs 29,642 crore in March quarter, registering a dip of 0.31 per cent from the December quarter wherein the revenues stood at Rs 29,735 crore.
Earnings per share dipped to Rs 33.52 from Rs 34.40 in the December quarter.
Meanwhile, TCS board approved a final dividend of Rs 27.50 which is subject to shareholders approval.
During the quarter, TCS gross employee addition stood at 20,093 employees. TCS added 8,726 employees in the quarter. Meanwhile, TCS's attrition rate remained in double digits at 10.5 per cent in IT services.
Commenting on earnings, Rajesh Gopinathan, CEO and MD of TCS said, "FY17 was a year of broad-based growth amidst economic and political turbulence in our key markets. We added $1.4 billion dollars in constant currency revenues during the year and increased our digital revenues sharply as we helped our customers leverage the digital economy. Our digital business grew 29% annually with most industries showing double digit growth as we steadily increased the number of customers across different revenue bands."
Rajesh Gopinathan at a post earnings conference said, "We see FY18 as incrementally positive."
On an annual basis TCS's net profit for the financial year 2016-17 came in at Rs 26,117 crore, up 6.6 per cent from Rs 24,270 crore in financial year 2015-16.
"In FY17 digital revenues grew 29 per cent due to accelerating adoption across industries as customers looked to transform their enterprises. With our suite of products and solutions, extensive domain expertise and customer-specific contextual knowledge, TCS captured significant opportunities in cloud, automation, analytics and IoT with 16.7 per cent of total revenues ($3 billion) coming from digital services for FY17. At end of Q4, digital revenues were at 17.9 per cent with a Q-o-Q growth of 7.6 per cent," TCS said in its earnings release.