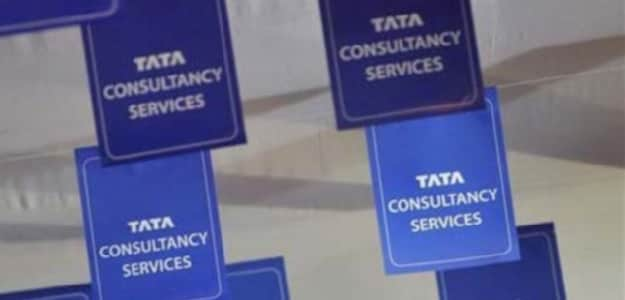 Tata Consultancy Services on Monday delivered strong numbers in the fourth quarter, snapping a six-quarter streak of earnings miss. TCS - India's biggest IT firm - reported a net profit of Rs 6,341 crore on sales of Rs 28,449 crore in the March quarter.
The high margin digital space accounted for 15.5 per cent of TCS quarterly revenues, the company said. TCS said that its annual revenue crossed Rs 1 trillion for the first time. The Mumbai-based company announced a final dividend of Rs 27 per share.
"Our core portfolio performed strongly in a seasonally weak fourth quarter driven by strong volumes led by growth in BFSI, retail and manufacturing sectors. This gives us good momentum going into the new financial year," said TCS CEO and MD N. Chandrasekaran.
During the January-March quarter, TCS added 22,576 employees (gross), while on a net basis the addition was 9,152, taking the overall employee strength to close to 3,53,843.
"TCS completed its highest ever hiring of over 90,000 new employees globally during the year. We are also delighted that our employee retention continues to increase," TCS executive vice president and global head HR Ajoy Mukherjee said. Attrition rate was at 15.5 per cent LTM (last twelve month) basis.
TCS results come three days after the company was ordered to pay $940 million to Epic Systems in a trade secret lawsuit in the United States. The company had earlier said that it will defend itself against the verdict.
TCS shares, which closed 0.3 per cent lower at Rs 2,519.75 today, are likely to see traction on Wednesday, when markets open for trade, analysts said.