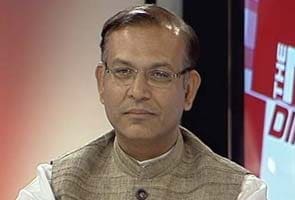 New Delhi: Corporates owed over Rs 4.85 lakh crore approximately to the exchequer as outstanding tax demands, under direct and indirect taxes, towards the end of fiscal 2014-15, Parliament was informed today.

"The total outstanding tax demand pending collection under the head corporate tax under the Direct Tax laws as on February 28 is over Rs 3.20 lakh crore," Minister of State for Finance Jayant Sinha said in a written reply in Rajya Sabha.

As on March 31, the total amount of about Rs 1.65 lakh is outstanding under indirect taxes, which include central excise, customs and service tax, he said.

There are 77 companies with an outstanding tax demand of Rs 500 crore or more as on March, Mr Sinha said.

The Income Tax department has devised a scheme towards action by field officer, which includes setting targets for recovery of arrears and current demand raised, regular monitoring of actions of the assessing officer by hierarchical authorities, among others, Mr Sinha said.


The statute also provides for attachment of movable or attachment and sale of immovable properties for recovery of tax dues, he added.
Earlier this month, the Income Tax department came out with a list of 31 defaulters, who owe over Rs 1,500 crore to the government.
In March, it had made public names of 18 entities, who owe over Rs 500 crore in tax to the exchequer.