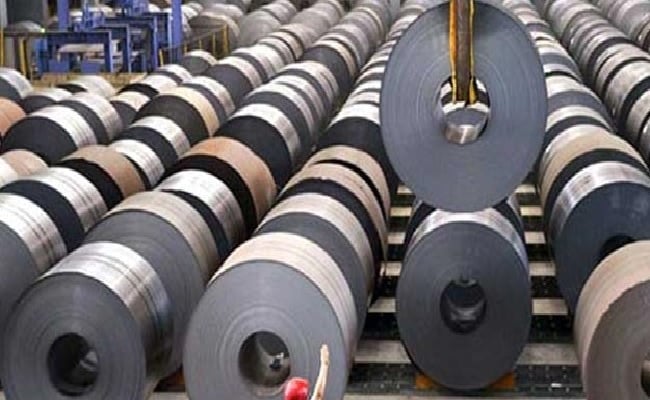 Mumbai
: Tata Steel Ltd on Monday reported a consolidated first quarter net loss of Rs 3,183 crore ($477 million) as it sold a business in Europe, and said talks continued for a proposed partnership to run its European plants.
Consolidated net loss widened for the three months to June 30, from Rs 317 crore loss a year earlier, Tata Steel, Britain's largest and Europe's second biggest steel producer, said in a statement.
The company, which has been hit hard in Europe due to a fall in steel demand, excess capacity and rising imports from China, recorded a loss of Rs 3,296 crore from discontinued operations related to the sale of its long products business in the UK to Greybull Capital LLP in May.
In July, Tata Steel halted a planned sale of its British Port Talbot plant which has been hit by huge losses and massive pension liabilities. The company said it would instead look for an alliance, and named biggest German steelmaker Thyssenkrupp AG among potential partners.
"We continue to progress the conversations," Tata Steel's group executive director, Koushik Chatterjee, told a news conference on Monday. He said the company was also consulting all stakeholders on the pension liability issue.
Tata Steel's business in Europe, which accounts for nearly 60 per cent of the company's 24 million-tonnes-a-year steelmaking capacity, reported an operating profit of Rs 856 crore, Mr Chatterjee said, citing benefits from a weaker pound and an ongoing restructuring exercise that included job cuts.
Net profit for Tata Steel's Indian operations rose 35 per cent from a year earlier to Rs 575 crore, the company said. The government has set a floor price to prevent cheap imports from China, Japan, South Korea and Russia, helping local steelmakers.
Ahead of the results, Tata Steel shares closed 5.4 per cent lower in a Mumbai market that fell 1.7 per cent.
($1 = Rs 66.7839)
© Thomson Reuters 2016