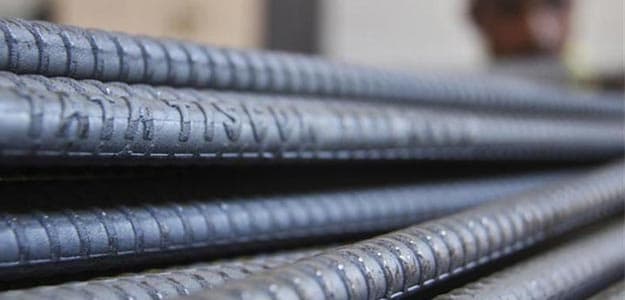 London
: British unions will start balloting some 17,000 Tata Steel workers for industrial action from May 6, one day before the country's general election, in a move that threatens to further deter investors from the shrinking UK steel sector.
If the steel workers vote to strike, it will be the biggest industrial action in the sector in 35 years.
The unions - Community, GMB, UCATT and Unite - are locked in a dispute with top UK steelmaker Tata Steel about proposed changes to their final-salary pension scheme, but talks have broken down.
"We've made numerous attempts to meet with company and they've refused to lift the threats that would allow for meaningful consultation to take place. I believe they had a hidden agenda from day one to close the pension scheme," said Roy Rickhuss, General Secretary of Community.
Tata Steel, the country's biggest steelmaker, denies this.
"(We) remain open to unconditional talks with the unions to find resolutions to the very substantial challenges facing the pension scheme," said a spokesman.
Producing steel profitably in Britain is difficult given cheap imports, lacklustre post-financial crisis demand, depressed prices plus energy costs and green taxes for heavy industry that are some of the highest in the world.
The UK steel sector currently employs some 20,000 people directly, down from as much as 200,000 people in the 1970s.
The government, in its bid to diversify the economy away from financial services, has implemented numerous measures to help boost heavy industry.
So the current dispute could be a headache for whichever government is elected, especially as it follows news that the country's second-largest steelmaker SSI UK has frozen pay and bonuses.
"In the uncertain period leading up to a strike or to a resolution, the government should be concerned about the effect on its reputation," said University of Warwick economist Jonathan Cave.
"The cost and availability of domestic and international capital may react strongly to perceived blips, especially if they are seen as harbingers of a new period of austerity-enhanced labour troubles."
A spokesman for the department of business, skills and industry said: "This is a matter for Tata Steel and the Trade Unions. We hope that all parties will find a solution."
Break job prospects
Tata Steel has been forced to slash costs since 2007 when it bought Anglo Dutch producer Corus for $13 billion. It currently employs around 17,000 people versus some 25,000 in 2008, and future jobs prospects look bleak.
Late last year, the steelmaker announced talks to sell off a chunk of its loss-making north UK mills to the Geneva-based Klesch Group. News of the talks prompted a flurry of concern at the time in official circles.
British unions are considered by many to have brought down the government in the 1970s. This was followed by the 1980's steel strike, seen by many as a precursor to the 1984 miners' strike which greatly diminished union power.
"It's been many years since we've seen investment in the UK steel sector... Moves by labour to move costs up would (further) deter investment," said Macquarie's head of European metals and mining equity research Jeff Largey.
Tata Steel, having failed to reach a deal with unions, is consulting employees on a proposal to close the final salary pension scheme to future accruals, and replace it.
"We will consider employees' views before making a final decision," said the spokesman.
© Thomson Reuters 2015