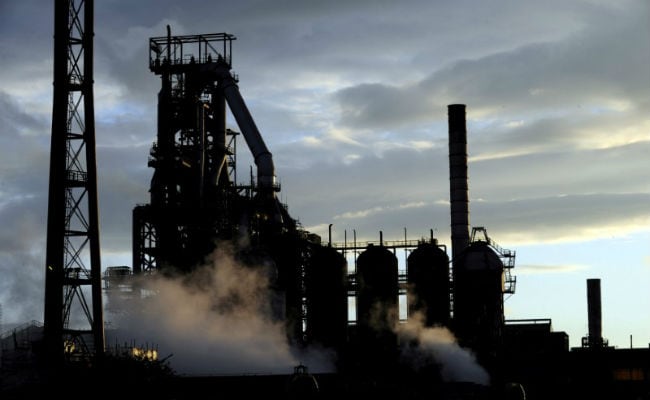 Tata Steel Ltd has offered to pay hundreds of millions of pounds to its pension scheme to release a guarantee the fund holds over its Dutch assets, as the Indian firm moves closer to merging its European assets with Germany's Thyssenkrupp, the Financial Times reported.
The pension fund's trustees have a right over the assets in Tata's Ijmuiden plant in the Netherlands in certain circumstances, the FT said.
Tata Steel and the fund were in meaningful talks and there was an improved offer for the release of the security package, FT said citing chairman of the scheme's trustee board, Allan Johnston.
Tata Steel was not immediately available for comment.
Last month, Tata Steel UK offered British unions a deal guaranteeing jobs and investment in return for pension cuts.
Tata, which employs some 4,000 people at Port Talbot and 11,000 in Britain as a whole, started formal pension consultations in December, with a view to moving employees on to a less generous defined contribution scheme.
Unions are concerned that if they agree to let Tata close the current British Steel Pension Scheme (BSPS), the company will look to spin it off into a standalone entity that could eventually fall into the Pension Protection Fund (PPF) if necessary.
In March, Britain battled to save its steel industry after Tata Steel put its British operations up for sale, leaving thousands of jobs at risk as a result of cheap Chinese imports.
© Thomson Reuters 2017