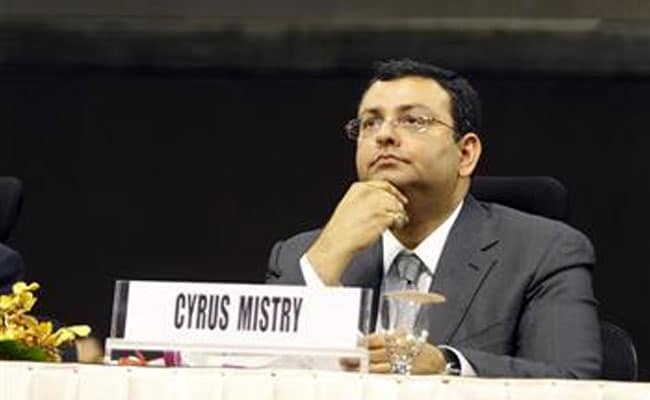 The NCLT or National Company Law Tribunal on Monday dismissed Cyrus Mistry's plea challenging his removal as chairman of Tata Sons. That marked a key decision by the court in the two-year old feud between Mr Mistry and Tata Sons. Mr Mirsty was removed from the top helm of the conglomerate in October 2016, ending his nearly four-year-long stint as chairman. Mr Mistry's petition against his removal as Tata Sons' chairman two years ago has no merit, the tribunal said. Mr Mistry said that he was disappointed but "not surprised" with the verdict and that "an appeal on merits will be pursued" against the ruling. (Read Cyrus Mistry's full statement)
Here are five things you may not know about Cyrus Mistry, the ousted chairman of Tata Sons:
1. Cyrus Mistry currently serves as managing director of Shapoorji Pallonji & Company, which is part of the Shapoorji Pallonji group owned by his family.
2. Mr Mistry is a graduate of Civil Engineering from Imperial College, UK and has an M.Sc in Management from London Business School.
3. He joined the Board of Shapoorji Pallonji & Company Limited as Director in 1991 and was appointed the Managing Director, Shapoorji Pallonji Group, in 1994.
4. He joined the board of Tata Sons Limited in 2006 and was appointed deputy chairman in November 2011.
5. After Mr Mistry's outster from the post of chairman of Tata Sons in 2016, the then chairman emeritus Ratan Tata was named the interim chairman. In December 2016, Mr Mistry resigned as director from all Tata Group companies and moved the NCLT alleging oppression of minority shareholders and mismanagement. In January 2017, Tata Sons named N Chandrashekaran as chairman. The next month, Mr Mistry was removed from the post of director on the Tata Sons board. (Read the entire fact-sheet here)
N Chandrasekaran was in January 2017 named the chairman of Tata Sons. That also marked Mr Tata's return to the role of chairman emeritus.