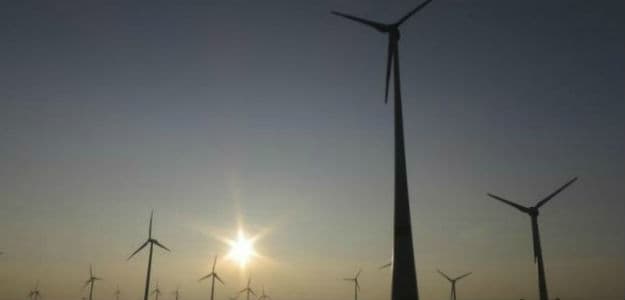 New Delhi:
Tata Power on Monday said it will buy Welspun Energy's subsidiary, Welspun Renewable Energy Pvt Ltd (WREPL), at an enterprise value of Rs 9,249 crore.
Tata Power's subsidiary Tata Power Renewable Energy Ltd (TPREL) will acquire WREPL through a share purchase agreement (SPA) at an enterprise value of Rs 9,249 crore, subject to closing adjustments, Tata Power said in a BSE filing today.
According to the statement WREPL's consolidated revenues for fiscal 2016 were Rs 768 crore compared with Rs 761 crore in 2014-15 and Rs 228 crore in 2013-14.
TPREL, a 100 per cent subsidiary of Tata Power, has signed an SPA with Welspun Energy to acquire its subsidiary WREPL.
The company claimed that this represents the largest deal in renewables space in India. WREPL has one of the largest operating solar portfolios in India spread across 10 states.
WREPL has about 1,140 megawatt (mw) of renewable power projects comprising about 990 mw solar power projects and about 150 mw of wind power projects.
Out of 1,140 mw renewable portfolio, nearly 1,000 mw of capacity is operational and balance capacity is under advanced stages of implementation.
TPREL operates 294 mw of renewable power capacity and 500 mw of renewable assets are being carved out of Tata Power into TPREL through a court process. In addition, almost 400 mw of solar and wind power projects are under implementation.
Thus, TPREL with all these assets, would have renewable assets portfolio of about 2,300 mw making it the largest renewable power company in India, Tata Power claimed.
"The company is pursuing growth in renewable energy space to create value for its shareholders through various organic and inorganic growth opportunities," Tata Power CEO and Managing Director Anil Sardana had said in a statement yesterday.
This acquisition will enable the company to deliver significant value for all stakeholders as most of the assets are revenue generating and operating assets. Tata Power can further enhance value of these assets with its operational experience and financial optimisation, he had said.
The acquisition is also a significant step towards attaining the company's objective of having non-fossil fuel based capacity up to 30-40 per cent of its total generating capacity, Sardana said.
(This story has not been edited by NDTV staff and is auto-generated from a syndicated feed.)