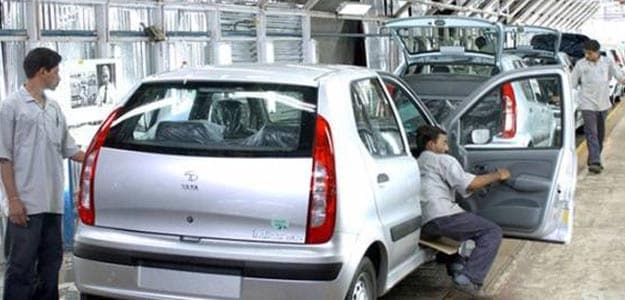 Tata Motors will undertake a 3-day block closure at its Jamshedpur unit from November 12 due to poor demand.
Confirming the development, a Tata Motors spokesperson said the block closure has been planned to coincide with Diwali, while keeping in mind the weak demand of commercial vehicles.
"We do not want inventory pile up at the dealers' end and wanted to adjust our production as per demand," the spokesperson said.
General Secretary of Telco Workers Union (TWU), Chandrabhan Singh said, attendance of the block closure will be adjusted 50 per cent against employees leave, while rest will be borne by the company.
The Jamshedpur plant of the company produces trucks, besides engine and, cab and cowl.
Commercial vehicles demand in the country, especially in the medium and heavy (M&HCV) segment, has been on a decline in the past few months.
According to Society of Indian Automobiles (SIAM), M&HCV sales in India declined by 22.94 per cent to 20,836 in October 2012, as compared to 27,038 units in the same month last year.
In the April-October period this fiscal, M&HCV sales declined by 13.99 per cent to 1,61,533 units as against 1,87,818 units in the year-ago period.
Tata Motor's M&HCV sales in October declined by 27.95 per cent to 12,120 units as against 16,823 units in the same month last year.
For the April-September period this fiscal, it stood at 89,817 units, down 20.55 per cent from 1,13,058 units in the year-ago period.