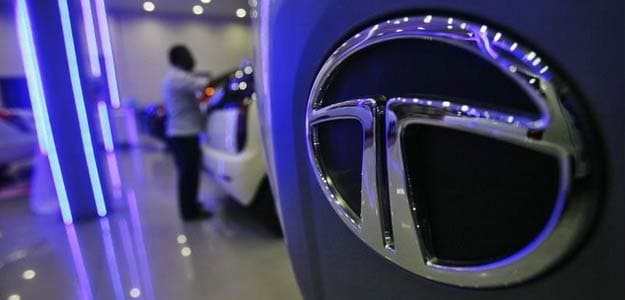 Pimpri:
India's Tata Motors Ltd will be reborn this month with a curvaceous hatchback far removed from the low-cost, boxy models often associated with taxis, kicking off an image-centred strategy for a brand with newly global aspirations.
The Zica will be followed over the next three years by more hatchbacks and sport utility vehicles, plugging gaps in Tata's line-up, said chief engineer Tim Leverton. Meanwhile, Tata will adopt a modular production approach - where components are common across models - to cut costs and raise quality, he said.
India's fifth-biggest automaker - owner of Jaguar Land Rover Ltd (JLR), a luxury brand patronised by the British monarchy - has struggled to dispel perceptions of cheapness since releasing the Nano seven years ago for under $3,000.
Few new models in the intervening years, materials-related quality issues and the need for frequent servicing has seen domestic passenger car sales and market share roughly halve in the past two business years, with profit held up mainly by JLR.
Tata's response begins with the Zica. The car was designed by an international team resulting in a more modern look, built with higher-quality materials and equipped with up-to-date features such as an infotainment system - all endorsed by world soccer player of the year Lionel Messi.
"Customers are very well-informed ... and standards overall are converging across the world - what is expected today in Europe is what is wanted here in terms of what the car is," said Leverton, a former executive at Rolls-Royce.
The Zica will compete with vehicles in a similar class from Maruti Suzuki India Ltd and Hyundai Motor Co where prices start at Rs 4 lakh.
Transforming Tata
Tata, exclusively a truck-maker until around the turn of the century, is looking beyond primarily practical, fuel-efficient workhorses as India's fast-growing, brand-conscious middle class increasingly seek vehicles that reflect their tastes.
The Zica is the start of that new direction, Leverton said, but the carmaker will have a hard time changing perceptions.
"Customers will go back to Tata only if the product is above everything else in the market," said Deepesh Rathore, director at Emerging Markets Automotive Advisors. Tata has been stigmatised by early quality issues while subsequent quality gains have been offset by questionable reliability, he said.
Devesh Gupta, a Delhi-based 26-year-old media professional, said he recently passed over buying a Tata car because of the automaker's "taxi" image, and opted for a Maruti Suzuki Wagon R.
"It's difficult to bet on a Tata horse," said Gupta.
Leverton, hired in 2010 to streamline production processes, hopes to broaden Tata's appeal through international input, with quarterly factory visits by engineers from JLR. But, he said, it will be at least a year before production changes boost sales.
"We're competing with companies that have developed products for other markets," Leverton said. "As we get to this level of quality and product design, we will be able to be competitive globally... Our ambition is to be a global player."
© Thomson Reuters 2016