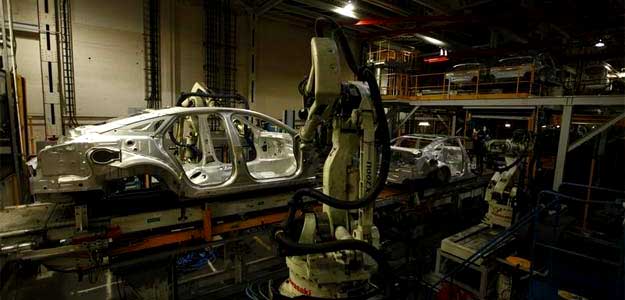 Shares of Tata Motors and metal companies plunged on Thursday after China accelerated the devaluation of its currency yuan on Thursday, triggering concerns that the Asian giant was kicking off a virtual trade war against its competitors.

Tata Motors fell as much as 7.6 per cent to Rs 338.1 while Vedanta and Tata Steel plunged as much as 10 per cent and 7.5 per cent respectively. Vedanta was the top loser on the Nifty50 index.

The People's Bank of China surprised markets on Thursday by setting the official rate on the yuan at 6.5646 per dollar, 0.5 per cent weaker than the day before. It was the lowest value of the yuan since March 2011.

The sustained depreciation in the yuan makes imports from China cheaper and may lead to higher import of Chinese goods. Investors worry that cheap metal imports from China will dampen the demand for domestically produced goods.


Shares of Tata Motors came under strong selling pressure on concerns over the Chinese economy, which is one of the biggest market for JLR, Tata Motors' luxury brand. China contributed around 25 per cent of JLR sales last year. A sustained depreciation of yuan could also make JLR products costlier in China, analysts say.
Tata Motors shares closed 6.11 per cent lower at Rs 343.55 while Tata Steel shares closed down 7.01 per cent and Vedanta ended 8.72 per cent lower.
(With agency inputs)