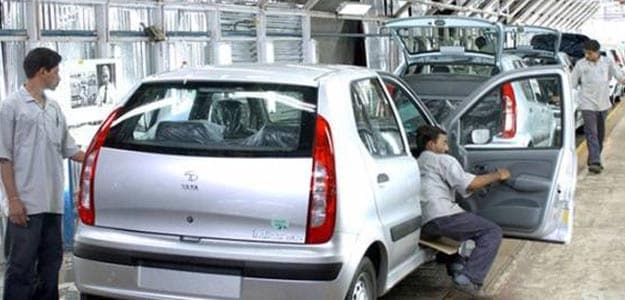 Shares in car makers fell on Tuesday as the Competition Commission of India on Monday imposed a penalty of Rs 2,545 crore on 14 carmakers for violating trade norms in the spare parts markets.
The fine has been calculated as 2 per cent of car makers' average turnover and the penalty is to be deposited within 60 days.
Tata Motors has been fined Rs 1,346 crore whereas Maruti Suzuki will pay a fine to the tune of Rs 471 crore. Mahindra & Mahindra has been fined Rs 292 crore.
As per the regulator car companies were having a monopolistic control over spare parts and digonistic tools of their respective brands and charged arbitrary and high prices for their spare parts.
The regulator also said that car companies have been using their dominant position in the market for spare parts and diagnostic tools to protect their market for repair services which distorted fair competition.
Tata Motors shares closed 0.84 per cent higher at Rs 512.65 whereas Maruti Suzuki ended 1.19 per cent lower at Rs 2,772.40 and Mahindra & Mahindra closed down 0.79 per at Rs 1,399.60 on Tuesday
(With agency inputs)