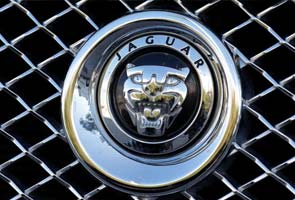 Shares in Tata Motors gained over 2 per cent to a day high of Rs 505.30 on Thursday after its Jaguar Land Rover (JLR) unit reported robust retail sales in the UK.
JLR reported 25 per cent year-on-year growth in its UK retail sales to 5,008 units for the month of December 2014.
Jaguar sales grew a robust 36.6 per cent to 1,356 units in the UK during the month, while Land Rover sales surged 21.2 per cent to 3,652 units.
JLR had contributed over 80 per cent to the consolidated annual revenue of Tata Motors in fiscal 2013-14.
As of 10.14 a.m. shares in Tata Motor traded 0.01 per cent higher at Rs 503.80 apiece, outperforming the broader Nifty, which was up 1.05 per cent.