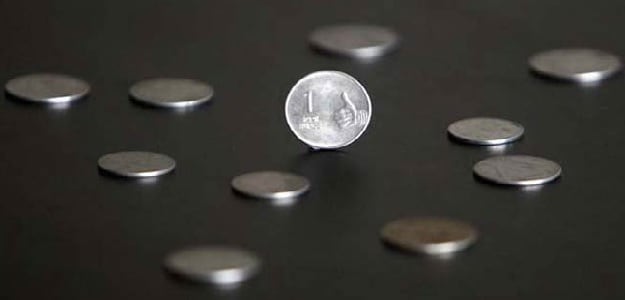 New Delhi
: Tata Global Beverage Ltd (TGBL) on Wednesday reported a 29.78 per cent decline in consolidated net profit at Rs 59.15 crore for the fiscal third quarter that ended in December 2015, dragged by currency fluctuations and expenses on promotions in global markets.
The company had posted a net profit of Rs 84.24 crore for the corresponding period a year ago, it said in a filing to the BSE.
The company's consolidated net sales during the quarter under review were down 2.80 per cent at Rs 2,050.63 crore as against Rs 2,109.73 crore a year ago.
"There is a marginal decline in the revenue during the quarter because of currency translations as lot of our sale are in other currencies such as Russian Rubles, Canadian dollars and Australian dollars which has depreciated," TGBL chief financial officer L Krishna Kumar told PTI.
"Secondly, in international market there is spur of sales and promotion. There are lot of promotions in Q3 and some would happen in Q4 also. Because of currency and promotions in the international markets, the turnover is looking less," he added.
In the Indian market, the company continued to be a market leader in both value and volume, he added.
"This quarter we have launched a lot of new products both in India as well as on global scale. A lot of focus was on innovation and new products in the current quarter," Mr Kumar said.
The company performed well in global markets such as the UK, Russia and Australia.
"In the UK, we performed well in herbal and green and maintained volume there which is a tough market. It also did well in the water segment. We have also seen good growth in markets like Australia and Russia, where volume grew well," Mr Kumar added.
TGBL's total expense during the quarter was Rs 1,947.35 crore, down 1.64 per cent at Rs 1,979.82 crore in the third quarter of FY15.
Shares in TGBL, on Wednesday, ended 1.91 per cent lower at Rs 118.35 apiece on the BSE, whose benchmark Sensex index finished down 1.09 per cent.