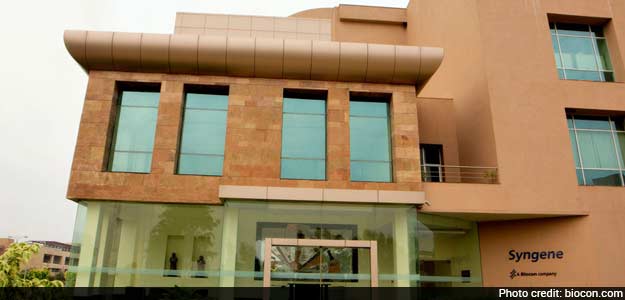 New Delhi
: Syngene International on Thursday reported a 28.32 per cent rise in standalone net profit at Rs 59.8 crore for the quarter ended June, 2016.
Biocon's contract research and manufacturing arm - Syngene International - had posted a net profit of Rs 46.6 crore for the corresponding period of the previous fiscal year, it said in a filing to the BSE.
Standalone total income from operations also rose to Rs 274.5 crore for the quarter ended June, 2016 as against Rs 233.7 crore for the year-ago period.
"We are pleased to report a good start for the year with all our three verticals performing as expected... two new facilities are now operational - the first phase of the Syngene Research Centre and viral testing facility," Syngene International CEO Jonathan Hunt said.
Shares in Syngene International, on Thursday, ended 1.21 per cent higher at Rs 427.75 apiece on the BSE, whose benchmark Sensex index finished down 0.74 per cent.