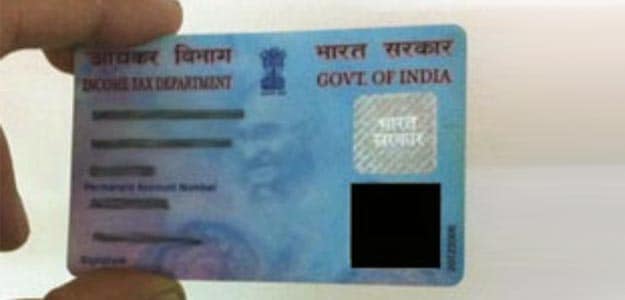 New Delhi
: With the imposition of 'Swachh Bharat' cess on all services from Sunday, getting a new PAN (Permanent Account Number) card for income tax purposes has become costlier by a rupee to Rs 107.
The new cess was announced last week by the government and it will levy a surcharge of 0.5 per cent on all taxable services from November 15.
Under revised charges, a PAN card, issued by the Income Tax Department to individuals or entities to keep a track on all their financial activities, within the country will now be costing Rs 107 instead of Rs 106.
Similarly, getting a new PAN shipped outside India will cost an individual or entity a total of Rs 989, four rupees more than the existing price of Rs 985.
"The provisions of Swachh Bharat cess (SBC) @ 0.5 per cent under the Finance Act, 2015 are effective from November 15, 2015. Accordingly, service tax rate (for PAN) is increased from 14 per cent to 14.50 per cent," an official notification issued in this regard said.
The PAN charges were revised by Rs 1 earlier this year in June when service tax charges were enhanced by the government.
PAN is a 10-digit unique alphanumeric number allotted by the I-T department to taxpayers and it has authorised two domestic organisations - UTIITSL and NSDL - to issue them on its behalf. It is issued to an individual or entity in the form of a laminated plastic card.
The government has been wanting to deepen the PAN reach in order to add more taxpayers to the I-T net and ensure better taxpayer services.
Under the new rates for a PAN card to be obtained in India, government will charge Rs 93 as the processing fee and the new service tax levied on it will be Rs 14 which makes the new cost of Rs 107.
In case of the PAN card to be sent abroad, the government will charge Rs 93 as processing fee, Rs 125 as service tax and Rs 771 as the courier charges, bringing the overall cost at Rs 989.