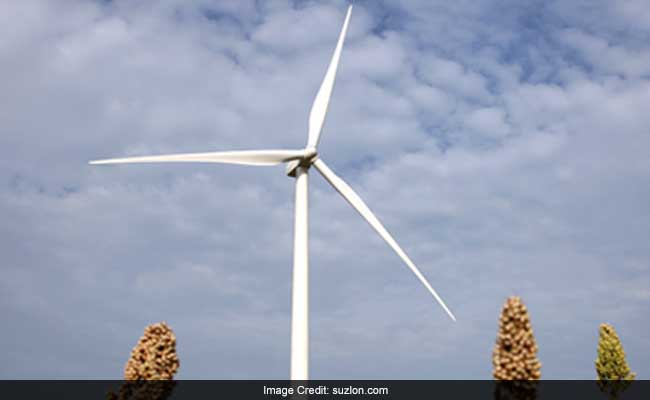 Mumbai
: Suzlon Energy Ltd hopes to exit a process of corporate debt restructuring by March 2017, its chairman said on Thursday, a turnaround for a company that four years ago reeled under heavy debt after an ill-advised overseas expansion.
Suzlon's purchase of German wind energy firm RePower, now renamed Senvion, for 1.4 billion euros ($1.56 billion) in 2007 proved a costly mistake after the 2008 global financial crisis dented demand for wind turbines.
The debt taken on to purchase the company badly hurt Suzlon, leading it to post India's biggest default in foreign currency convertible debt in 2012.
It also forced Suzlon to enter corporate debt restructuring (CDR) in 2013, a formal process in India under which companies that face difficulties in repaying their loans can work with banks to restructure their debt.
But founder and chairman Tulsi Tanti said Suzlon has steadily rebuilt its business by focusing on its domestic business, helped by a strong push by Prime Minister Narendra Modi's government towards renewable energy.
"We will be the fastest company to come out of CDR," Mr Tanti said in an interview with Reuters in Mumbai.
Suzlon expects its cash balance to exceed its debt in five years as it increases operating capacity and cuts its interest payments, Mr Tanti said.
Suzlon plans to add 15 gigawatts of wind and solar energy capacity over the next five years to its current asset base of 9.5 gigawatts, Mr Tanti said, adding that the company had acquired enough land to undertake projects. Land acquisition is among the major challenges faced by renewable energy companies.
He also said that Suzlon, which four years ago accounted for almost half of the Indian wind turbine market but has since seen that fall to 27 per cent, was targeting a 40 per cent share by March 2017.
Suzlon will also not look for any overseas acquisition, Mr Tanti said, after last year selling Senvion for 1 billion euros to cut debt, marking an end to its overseas foray.
"There is no plan for any type of acquisition," he said.
"We will grow in the overseas market but through exports of our wind turbines," he added.
($1 = Rs 66.9450)
($1 = 0.8977 euros)
© Thomson Reuters 2016