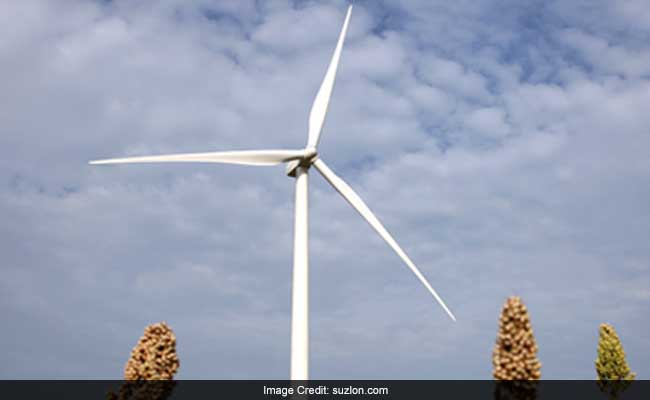 Shares of wind turbine manufacturer Suzlon Energy rose as much as 8.27 per cent to hit fresh 52-week high of Rs 22.25 after the company post market hours on Friday reported net profit of Rs 578.99 crore in the fourth quarter ended March 31 mainly due to timely execution of orders. The company had reported a loss of Rs 334 crore during the same period last year. Its income from operations during the January-March period increased by 55.08 per cent to Rs 4,992.59 crore from Rs 3,219.30 crore a year-ago.
Earnings reported by Suzlon Energy came in stronger than estimates. Analysts at Nomura had estimated Suzlon Energy to report net profit of Rs 332 on sales of Rs 3,564 crore. Suzlon's EBITDA or operating profit came in at Rs 722 crore against estimate of Rs 774 crore.
For the financial year 2016-17, Suzlon Energy reported net profit of Rs 839 crore compared with net profit of Rs 570 crore in the financial year 2015-16.
"Suzlon recorded an all-time high commissioning, by installing 1,779 MW in FY17 taking its cumulative installations to over 11 GW in India and over 17 GW globally," Suzlon Energy said in a press release.
In the financial year 2016-17, Suzlon Energy's net term debt (excluding FCCB) declined to Rs 6,198 crore from Rs 6,528 crore in FY16, the company said.
"Order book as on date stands at 1,562 MW including 231 MW from solar and consolidated customer advance stands at Rs. 793 crores which reflects the good quality of order backlog," Suzlon added in the press release.
As of 10:23 am, shares of Suzlon Energy traded 2.18 per cent higher at Rs 21.05, outperforming the Nifty which was up 0.34 per cent.