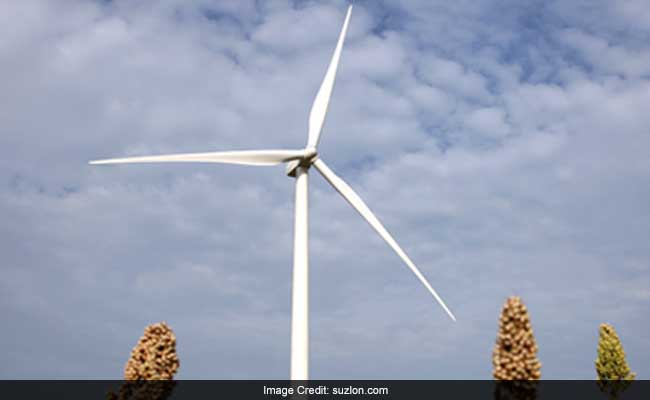 New Delhi:
Suzlon Group has bagged a 63-mw wind power project order from Tehri Hydro Development Corporation of India Ltd (THDCIL).
The order comprises installation of 30 units of S97 120m Hybrid Tower with a rated capacity of 2.1 mw each, Suzlon said in a statement today.
According to the statement, the project is capable of powering over 35,000 households and offsetting 0.13 million tonnes of CO2 emissions per annum.
It will be located at Kandorna and Bhanwad sites in Dwarka, Gujarat, and is scheduled to be completed by March 2017.
Suzlon will be responsible for the entire project life cycle, from development to construction and commissioning including operations, maintenance and services of the project for an initial period of 10 years and thereafter for a mutually-agreed period.
"We are glad to receive this prestigious mandate of THDCIL's second wind energy project in India," Suzlon Group CEO J P Chalasani said.
The S9X 2.1 mw platform features the time-tested Doubly Fed Induction Generator (DFIG) technology designed to optimally harness available wind resources. It not only delivers higher energy yield, but offers higher return on investment for customers.
The S97 120m is one of the tallest all-steel hybrid tower (120 metres of height) in the world and combines both lattice and tubular structures. It has achieved a plant load factor (PLF) of 35 per cent over the first 12 months of operation, it said.
THDCIL is a joint venture between the central government and Uttar Pradesh. The company was incorporated in July 1988 to develop, operate and maintain the 2,400 MW Tehri Hydro Power Complex and other hydro projects.
The company has an authorised share capital of Rs 4,000 crore.
THDCIL is a Mini Ratna Category-I and Schedule 'A' CPSE and has a portfolio of 14 projects totalling an installed capacity of 6,071 mw under various stages of implementation and development. The total operational capacity is 1,500 mw.
(Except for the headline, this story has not been edited by NDTV staff and is published from a syndicated feed.)