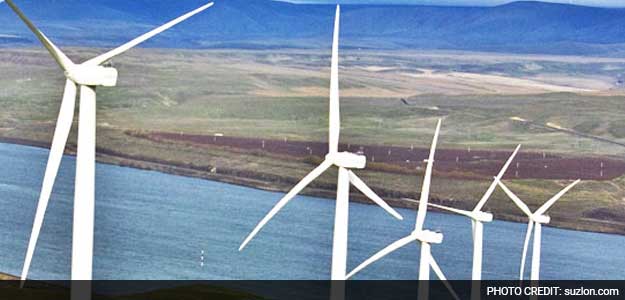 Suzlon Energy shares jumped over 8 per cent on strong volumes on Friday, after the turbine maker said it will exit corporate debt restructuring (CDR) in eight months. Under CDR, companies that face difficulties in repaying their loans can work with banks to restructure their debt.
Suzlon was forced to enter CDR in 2013 after its $1.56 billion deal to buy German wind energy firm RePower in 2007 ran into trouble. The debt taken to purchase RePower (now renamed Senvion) badly hurt Suzlon, leading it to post India's biggest default in foreign currency convertible debt in 2012.
"We will be the fastest company to come out of CDR,"
said Suzlon's founder and Chairman Tulsi Tanti
.
Suzlon expects its cash balance to exceed its debt in five years as it increases operating capacity and cuts its interest payments, he added.
Suzlon plans to add 15 gigawatts of wind and solar energy capacity over the next five years to its current asset base of 9.5 gigawatts.
Suzlon, which has a 27 per cent market share in domestic turbine market, expects it share to go up to 40 per cent by March 2017.
Suzlon shares closed 5.5 per cent higher at Rs 17.15. The stock outperformed the Nifty, which ended with 1.5 per cent gains.
(With inputs from Reuters)