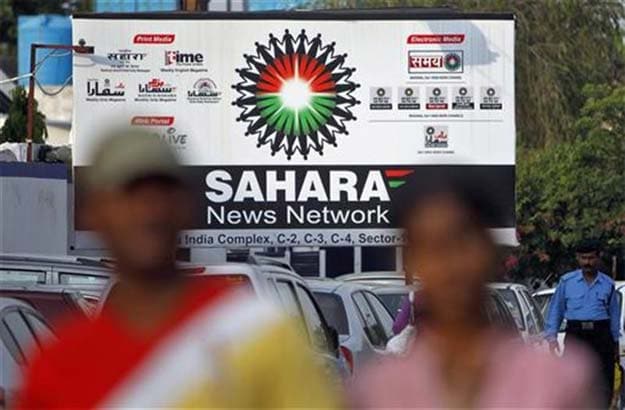 The Supreme Court will hear the Securities & Exchange Board of India's plea to initiate contempt action against Sahara chief Subrata Roy on 22 April.
On March 15, market regulator Sebi had moved the top court for the arrest of Mr Roy. It had also requested that Mr Roy be prevented from travelling abroad.
Sebi's petition had requested the court to allow Sebi to "take measures for arrest and detention in civil prison of promoter of Sahara Shri Subrata Roy Sahara and the two male directors, viz., Shri Ashok Roy Choudhary and Shri Ravi Shankar Dubey after giving reasonable opportunity of hearing".
The market regulator had also pleaded that Mr Roy and two directors in his companies be asked to deposit their passports with the court.
The Sahara Group had issued a statement that evening accusing Sebi of maliciously leaking news without substance to the media. It also added that the market regulator is not allowed to appeal for 'civil detention' under the SEBI Act.
The regulator and unlisted Sahara have been locked in a long-running dispute relating to a Supreme Court order asking the Sahara group to refund more than Rs. 24,000 crore of investors' money raised by two group firms through the issue of bonds. Sebi had been asked to facilitate the refund.
The group was ordered in August last year to repay sums raised by what the Supreme Court called "dubious" means from nearly 30 million small investors, with 15 per cent interest a year. Two Sahara firms -- Sahara Housing Investment Corporation and Sahara India Real Estate Corporation -- raised a total of Rs. 2,578 crore in bonds as of April 2011, according to Sahara court affidavits cited by Sebi.
With inputs from Agencies