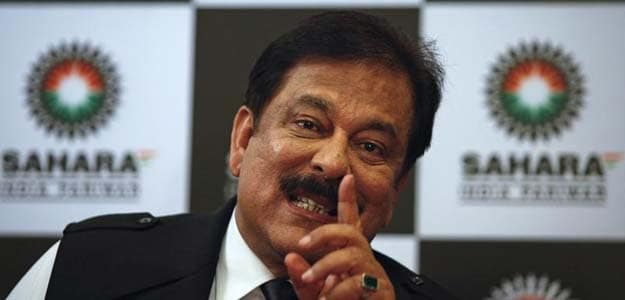 New Delhi:
The Supreme Court on Thursday restrained Sahara Group chief Subrata Roy from leaving the country. The top court also barred the group from selling any of its properties.

The development comes in the wake of market regulator Securities and Exchange Board of India (Sebi) on Wednesday telling the Supreme Court that Sahara had overvalued its properties and did not hand over all original title deeds of assets worth Rs 20,000 crore as per the court's direction.

"It is a mockery of our order if it has been complied with in this way," the court had said on Wednesday and posted the case for hearing today after Sahara sought adjournment on the ground of non- availability of its counsel.


The case pertains to two Sahara Group firms- Sahara India Real Estate Corp Ltd (SIREC) and Sahara India Housing Investment Corp Ltd (SHIC) - raising around Rs 24,000 crore through optionally fully convertible debentures (OFCDs) in violation of public issue norms.
The Supreme Court on November 1 allowed Sahara Chief Subrata Roy and two other directors to travel abroad, but said if the property title deeds worth 20,000 crore are not submitted to Sebi in three weeks Mr Roy has to come back to India.

Sahara Group had filed an application seeking to rectify the alleged error in the order which barred group's head Subrata Roy and its two directors from going abroad till they submit original title deeds of their assets worth Rs. 20,000 crore to Sebi to cover investors' money.
The court in its October 28 order said that Mr Roy and his two directors against whom Sebi has moved a contempt petition will not leave the country till the market regulator has received the original title deeds and also examined them to its satisfaction and reported it to the court.