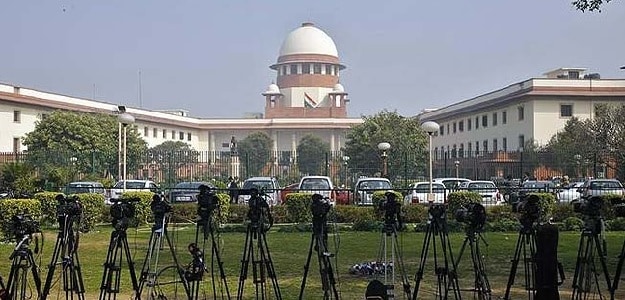 New Delhi:
The Supreme Court on Wednesday directed the Sahara group to furnish details of all its properties in a sealed cover to ascertain the fact as to whether they are sufficient for paying back the entire amount to the investors.
A three-judge bench headed by Chief Justice T S Thakur, however, refused to grant parole to Sahara chief Subrata Roy, who is in jail since March 4, 2014, saying that so far its orders have not been complied with "substantially".
"We should know about the total assets of the Sahara group. What exactly is the extent of properties, we must know.
Currently, 66 properties of the group are scheduled to go on sale which will generate around Rs 6,000 crore.
"This might be enough for securing Roy's bail but not to refund the entire money to investors. We want the rest of the properties to be brought into focus so you give us a list of properties," the bench, also comprising Justices A R Dave and A K Sikri, said.
Senior advocate Rajeev Dhawan, appearing for Sahara, sought release of Roy on the ground of his "deteriorating" health and the fact that market regulator SEBI has already been authorised to sell 66 properties.
"The court should consider granting parole to him or put his client under house arrest. I am in substantial compliance of the orders of this court. SEBI has the property and the machinery. I am required for compliance of order of this court and I am not required for any offence. At this stage please consider all the factors and grant me parole. My client's health has been deteriorating and he may not be able to survive another summer in jail," Dhawan said.
To this, the bench said, "we don't see substantial compliance unless the money is refunded to the investors. It does not give us pleasure to keep somebody in jail. See, there has to be change in circumstances and there has to be a subsantial compliance of our order."
When the bench enquired about the total assets of Sahara in India and abroad, Dhawan sought two week time to seek instructions and produce the list of properties in a sealed cover to the court.
The matter is listed for hearing on May 11.
At the outset, senior advocate Arvind P Datar, appearing for SEBI, informed the court that the market regulator, in consultation with Justice B N Agrawal, has engaged services of SBI Capital Markets and HDFC Realty to sell properties of the Sahara Group.
He said the selling process of 66 properties will be completed in four month time and the first phase of the sale process would commence next week.
(This story has not been edited by NDTV staff and is auto-generated from a syndicated feed.)