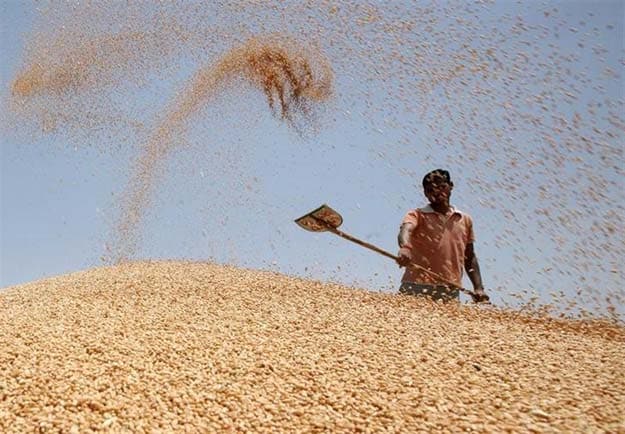 New Delhi:
Worried by the rise in inflation on account of costlier food items and vegetables despite a bumper crop production, India Inc has said the government must remove supply-side bottlenecks and plug leakages in distribution to rein in price rise.
"The high food prices call for urgent steps to increase the efficiency of the food supplies chain through appropriate policy responses to cut down on intermediaries and reduce waste," Confederation of Indian Industry (CII) director general Chandrajit Banerjee said.
Costlier food items, including vegetables, pushed the October wholesale price inflation (WPI) to 7 per cent, the highest in current financial year.
"Inflationary pressure is being exerted from the primary articles and food prices, which are in a way, inexplicable given the fact that we had a good Monsoon this year," Assocham president Rana Kapoor said.
"Rising food prices continue to put pressure on the overall inflation, which makes it imperative to address the supply side bottlenecks at the earliest," Ficci president Naina Lal Kidwai said.
As per government data released on Thursday, rate of price rise in food articles segment was at 18.19 per cent in October.
"The problems in supply chain need to be removed by state governments as production is not reaching consumers' doorstep," said Suman Jyoti Khaitan, president of the PHD Chamber of Commerce.
While inflation in the vegetable segment stood at 78.38 per cent in October, the rate of price rise in onion continued to remain high at 278.21 per cent.
Asserting that rising inflation had made it difficult for the Reserve Bank of India (RBI) to slash interest rates, India Inc urged the apex bank not to hike rates as it was already hit hard by high cost of capital.
"The rising trajectory of inflation should not come in the way of the monetary policy slated to be announced next month as industry is already reeling under a protracted period of slowdown, with no visible signs of recovery in sight," Mr Banerjee said.
"We would urge RBI to review policy rates in light of the fact that current inflation is primarily due to supply side bottlenecks, which cannot be checked by monetary tightening measures," Ms Kidwai said.
The RBI has increased key, or repo, rate twice in its last two monetary policy reviews with an aim to check high inflation.
"It is difficult for the RBI to cut interest rates in its forthcoming policy review because inflation has entered high trajectory," Mr Khaitan said.
Meanwhile, engineering exporters' body EEPC India said rising inflation is bound to negate the positive impact of the currency depreciation being enjoyed by exporters.