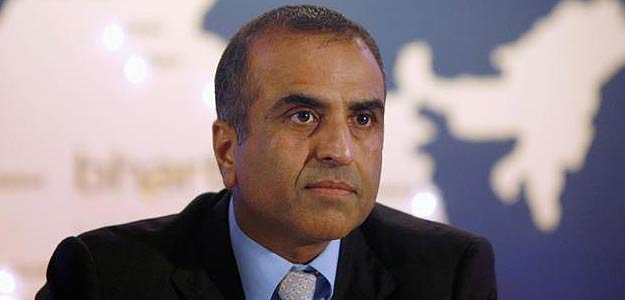 New Delhi: Pitching for payment bank licence for telcos, telecom tycoon Sunil Bharti Mittal said on Tuesday traditional banks will not be able to deliver financial services to the lower end of the population without incurring huge losses.

Airtel M Commerce Services Ltd, a unit of Bharti Airtel -- the world's third-largest telecom company by number of subscribers -- is among 41 applicants, including the likes of Reliance Industries, Aditya Birla Group, Tech Mahindra, Vodafone and Videocon, who are seeking payment bank licences.

"I wish that will happen soon (licences are issued) and we will be allowed to participate in the financial inclusion in a meaningful way.

"Banks have to recognise that they will never be able to be efficient on the lower end of the spectrum of financial inclusion. It's not at all possible for them to deliver without making huge losses. They must leave that space for the telecom companies," Mr Mittal said at the IBM ThinkForum in New Delhi.

Payment banks will provide basic savings, deposit, payment and remittance services to people who currently do not have a bank account, including millions of migrant workers. Such banks will not lend money.

Meanwhile, RBI has not said how many licences it will issue.

Mr Mittal, chairman of Bharti Enterprises, said telecom companies, with their huge network of stores, are well positioned to deliver services to help drive the government's financial inclusion agenda.


"We alone have 1.6 million outlets in the country... 85,000-90,000 branches which receive money from customers every day to top up vouchers. If they can dispense the money back for people who want to cash out money, they can do the cycle right there at the fraction of the cost," he said.
Citing examples from Kenya, where Vodafone's m-pesa is a dominant player, Mittal said almost the entire economy of the African nation is dependent on m-pesa (Vodafone) and it is more efficient to move money around and make payments.
"Technology exists (to make payments) in a very secure way, cost is a fraction of what banking industry can do, including micro finance," he said.
Payment banks can offer payment and remittance services and issue ATM and debit cards, but not credit cards. They can also distribute simple financial products such as mutual fund units and insurance products, according to RBI.
Account balances in such banks will be limited to a maximum of Rs 1 lakh.
Mr Mittal said the Reserve Bank has been taking "measured" steps and the central bank will process the applications early and allow mobile companies to participate in the financial inclusion initiatives.