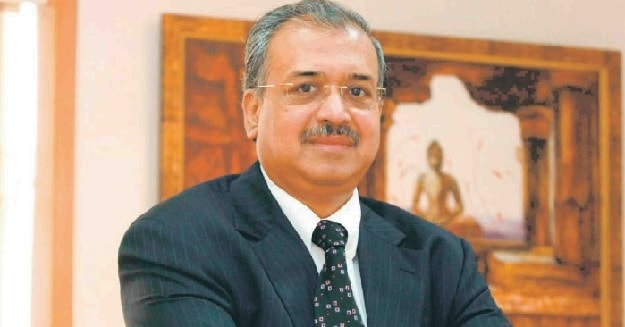 Sun Pharma founder Dilip Shanghvi's mother Kumud has gifted nearly 31 lakh shares in the drugmaker to her daughter-in-law Vibha, according to a regulatory filing on the Bombay Stock Exchange. The transfer took place on January 30 and the shares are valued at Rs 280 crore according to Friday's closing price of Rs 915.95 apiece.
Kumud Shanghvi held 32.80 lakh representing 0.16 per cent stake in Sun Pharma before she gifted 30.80 lakh shares to Vibha. Post the share transfer, Kumud's stake in Sun Pharma has come down to 2 lakh shares or 0.01 per cent, while Vibha's stake has gone up to 0.43 per cent from 0.28 per cent.
The gifted shares qualify under off-market transaction as the transfer was settled between two parties and the clearing corporation or the stock exchange was not involved.
Mr Shanghvi-led promoter group held 63.65 stake in Sun Pharma as of December 31, 2014. Mr Shanghvi, India's second richest billionaire after Mukesh Ambani, has a net worth of $18 billion or Rs 1.08 lakh crore, according to Forbes.
Sun Pharma was founded in 1983 and is now India's biggest drugmaker. The company acquired Ranbaxy Labs from Japan's Daiichi Sankyo in a record $4 billion deal last year. Over 72 per cent of Sun Pharma sales are from markets outside India, primarily in the US. Sun Pharma was listed on the stock exchange in 1994.