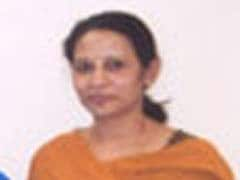 New Delhi
: Sudha Gopalakrishnan, wife of Infosys co-founder S Gopalakrishnan, is the largest promoter shareholder at India's second-biggest software services firm with a 2.14 per cent stake at the end of October-December 2014 quarter.
Bangalore-based Infosys said in a filing that she held 2,45,89,250 shares accounting for 2.14 per cent of the total shareholding.
The promoters, comprising founders of Infosys and their family members, cumulatively hold a 13.08 per cent stake in Infosys, it added.
N R Narayana Murthy's son Rohan Murty has the second largest holding with 1,58,99,564 shares, or a 1.38 per cent share, in the firm.
Mr Murty was often considered as a front-runner for the top job at Infosys. The speculations gained traction, especially after Mr Murthy was last year brought back from retirement to the helm of affairs after the firm posted lacklustre results.
Rohan joined Narayana Murthy as his executive assistant, fuelling rumours that Rohan was being groomed for the top job at the country's second largest software services firm. He, however, left the firm last year after Vishal Sikka took over as the CEO and managing director of the over $8 billion firm.
The Murthys together hold a 3.44 per cent stake, while the Nilekanis have 2.29 per cent shareholding in the company at the end of December 2014.
Narayana Murthy and Nandan Nilekani individually hold 0.38 per cent and 0.93 per cent, respectively.
In December last year, Infosys co-founders Naryana Murthy, Nandan Nilekani, Dinesh K and S D Shibulal's wife , Kumari Shibulal, along with their families, sold 32.6 million shares for an overall amount of Rs 6,484 crore.
The Gopalakrishnans held a 3.41 per cent stake, while Dinesh and Shibulal along with family members held 2.7 per cent and 2.18 per cent stakes, respectively.