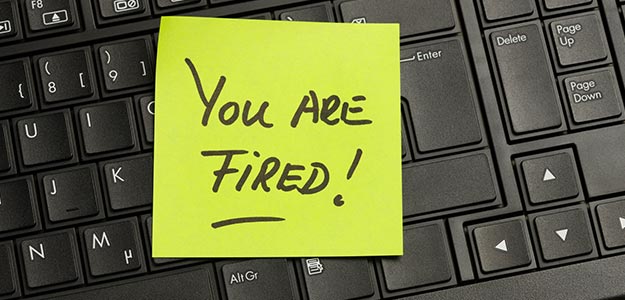 Highlights
Ask for extension of loan tenure to your bank. It can bring down EMIs
Consider opting for insurance plans that cover events like job loss
Have six to eight months of salary as an emergency fund, say experts
An unexpected job loss can wreak your finances and be emotionally traumatic as well. For those who have big EMI burdens, it can be even more devastating. Here are a few tips that can help you deal with such a situation in a better way, according to financial planners:
Renegotiate you loans:
The equated monthly installments (EMIs) generally account for the biggest chunk of monthly expenses of salaried persons as most of them are either serving a home loan or an education loan. In case of a job loss, you can consider negotiating the tenure of the loan with your lender. It may not be wise thing to do that as the overall borrowing cost goes up. But an extension of loan tenure can bring down EMIs. "Explain the current situation to your lender and try to get an extension on loan repayment. However, this extension is at the discretion of the banker and may carry penalties," said Anil Rego, CEO and founder of Right Horizon. One can also withdraw from provident fund in case of being jobless for more than two months but experts advise against it and say it should be used as a last resort.
Consider opting for loan protection plans:
Insurance companies provide plans which cover for events such as a job loss. These are generally known as loan protection plans and provide a particular sum to the policyholder in case of a job loss due to certain reasons. "In case of loan protection plan, we pay last drawn salary for past three months," said Sanjay Datta, chief for underwriting, claims and reinsurance at ICICI Lombard General Insurance. The cover is typically provided if the job loss has not happened due to incompetence of the policyholder and reasons like cost-cutting by the company, he added.
Revisit your investments:
If you have an ongoing systematic investment plan (SIP) in mutual funds, you can consider stopping them for the time being. Also, some of your investments have to be moved to a category where they are liquid and easily encashable, says Lovaii Navlakhi, founder and CEO of International Money Matters.
Look to build up a corpus:
Experts always advise to have a six to eight months of salary as an emergency fund to avoid being in a dire situation such as a job loss. "This amount should increase depending upon your liabilities," said Mr Rego of Right Horizon.
Financial planners say that if you don't have a kitty marked for any job-loss type of situation, use the full and final payment that you have received to build an emergency corpus. If you have got any severance pay, put it in your emergency fund which you can use to draw a regular income.
Curtail avoidable expenses:
This seems like a no brainer but financial discipline is all you need right now. Make a note of all your expenses and avoid discretionary expenses.
Look for part-time work:
Any additional income source can be of great help. It can not only help stretch your emergency fund but also help in learning new skills. This can also help boost your chances of getting a new full-time job.