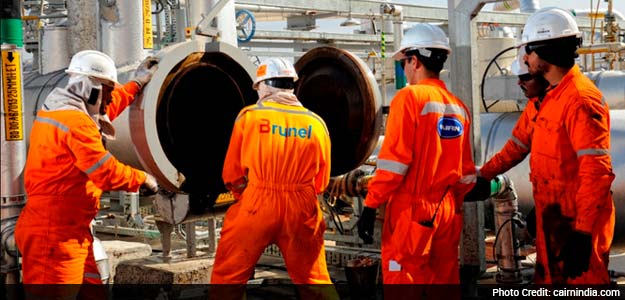 New Delhi
: Moody's Investors Service on Monday said Vedanta Ltd's revised terms for merging Cairn India with itself will have no immediate impact on Vedanta Resources Plc's rating and a successful execution of the merger will be credit positive.
"While the revised terms entail a rise in debt/cash outflow of an estimated $447 million - compared to $120 million under the original terms - they will give Vedanta Ltd complete access to Cairn India's large cash holdings, as well as provide the flexibility to reduce debt, thereby lowering leverage and reducing subordination within the group," it said in a statement.
Successful execution of the merger, to the extent that it leads to de-leveraging, will be credit positive, Moody's said.
"Should the merger proceed as announced - subject to approval, in a cashless all-stock transaction - minority shareholders would receive one equity share and four 7.5 per cent preference shares in Vedanta Ltd for every share held in Cairn India."
"Shareholders will have the option of redeeming the preference shares within 30 days, or holding until maturity for 18 months," it said.
Following completion of the transaction, Vedanta Resources' shareholding in its subsidiary Vedanta Ltd will fall to 50.1 per cent from 62.9 per cent.
"Although delayed from the initial announcement in June 2015, the revised terms are a step forward in the merger proceedings - the merger will provide Vedanta Ltd better access to Cairn India's large cash balances of $3.5 billion, as previous access was only possible through the up-streaming of dividends," Moody's vice president and senior analyst Kaustubh Chaubal said.
He was also of the view that the proposed Cairn India merger as a major step in the simplification of Vedanta Resources' complex structure and, in particular, in addressing some of the risks associated with the group's thinly capitalised, but highly leveraged parent company.
Although the merger will remove one layer between Vedanta Resources' senior unsecured debt and Cairn India's cash, Vedanta Resources will remain without operating assets and dependent on the up-streaming of dividends from the operating and intermediate companies.
In addition, with its shareholding in Vedanta Ltd falling to 50.1 per cent from 62.9 per cent, cash leakage to minority shareholders will reduce Vedanta Resources' access to Vedanta Ltd's profits, Moody's said.