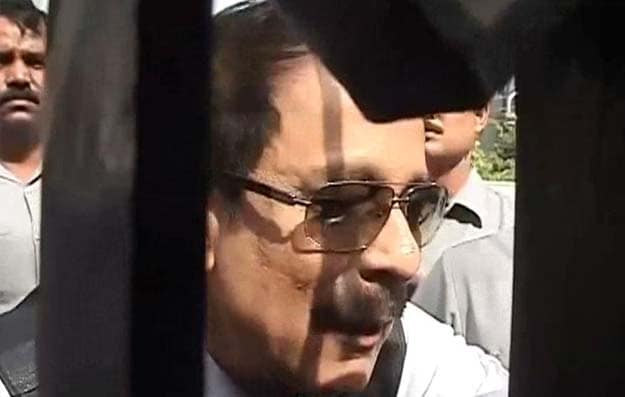 Sahara Chief Subrata Roy, who has been in jail for the last four months, today pleaded before the Supreme Court to allow him parole for at least 40 days to sell his properties to raise Rs 10,000 crore to get bail and expressed his willingness to dispose of luxury hotels in New York and London.

A bench headed by Justice T S Thakur, however, raised apprehension on Sahara selling international properties and asked the company to first dispose of its assets which are in the country.

Advocate Rajiv Dhawan, appearing for Roy, however, submitted that Rs 5,000 crore might not be raised by selling assets situated in the country and pleaded the court to allow him to sell off hotels Dream Downtown and The Plaza in New York and Grosvenor House in London for which negotiations are going on.

"We have no problem in allowing you to sell properties provided that transaction is fair, genuine and there is no undervalue of the property. But we do not know how the valuation of property in the other country is done," the bench, also comprising justices A R Dave and A K Sikri, said.

The bench asked market regulator Sebi or Securities and Exchange Board of India to come out with suggestions on how to monitor selling of overseas property and posted the case for hearing tomorrow.

"We are naive in these matters. We do not know how the international market work. You(Sebi) must ensure that there is no mischief in sale and there is no underhand payment in the deal," it said, adding, "Why don't you look into these issues to ensure that all possibility of leakages are plugged."

"We need to monitor the sale. We do not know how to do it so you must come out with suggestions on how to do it and what are the safeguards required," the bench said.


In the meantime, IT department also filed an application saying that Sahara also owes Rs 7,000 crore as tax and wanted to be heard in the ongoing proceedings.
The company also told the top court that it has so far raised Rs 3,117 crore which has been deposited with the market regulator.
Dhawan, however, rejected the claim made by the department saying that the company would challenge the issue in the appellate tribunal.
65-year-old Roy, who was sent to jail on March 4 this year for non-refund of over Rs 20,000 crore to depositors, was asked by the court to pay Rs 10,000 crore to get bail, out of which Rs 5,000 crore in cash and rest of the amount in bank guarantee.
The Sahara group, however, had been claiming that it has already repaid money to 93 per cent investors.