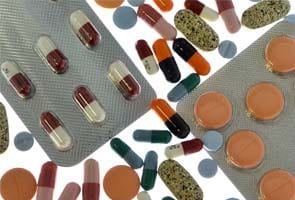 Strides Arcolab shares gained as much as 2.5 per cent to hit intraday high of Rs 1,171.50 on Thursday after the Reserve Bank of India removed restriction on Foreign Institutional Investors (FII) buying the stock.
Strides Arcolab was in the restricted list of FIIs after foreign holding in the stock touched 49 per cent of total outstanding shares in 2013. As of July 1, 2015 FIIs holding in Strides Arcolab was reduced to 32.4 per cent.
Post this removal of restriction, foreign investors can now buy shares of Strides Arcolab from the secondary market.
Strides Arcolab shares closed 1.46 per cent higher at Rs 1,157.85 apiece, outperforming the Nifty, which ended 0.10 per cent lower.
Get Breaking news, live coverage, and Latest News from India and around the world on NDTV.com. Catch all the Live TV action on NDTV 24x7 and NDTV India. Like us on Facebook or follow us on Twitter and Instagram for latest news and live news updates.