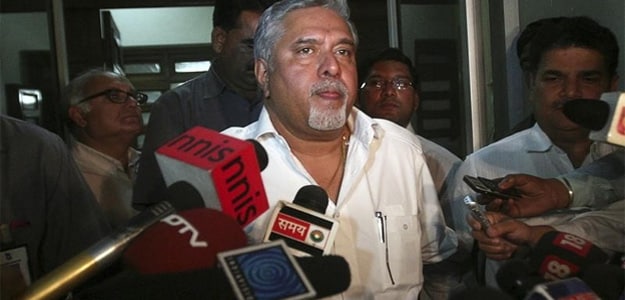 A group of banks has asked the Supreme Court to stop liquor baron Vijay Mallya from leaving India because of the massive debt that his now-defunct airline owes.
The court is expected to take up the matter today on the request of the 17 creditor banks, including State Bank of India.
The businessman had earlier said that he wants to move to Britain to be closer to his children after his resignation as chairman of United Spirits, as part of his $75 million or Rs 515 crore settlement with spirits giant Diageo.
On Monday, the Debt Recovery Tribunal blocked the settlement, ruling in favour of the banks owed money by Mr Mallya's Kingfisher Airlines.
State Bank of India and other banks had demanded "first right" to the Diageo cash, arguing they had been left with massive unpaid debts of $1.4 billion or Rs 9,400 crore as of 2013, when the airline collapsed.
SBI is owed Rs 1,600 crore by Kingfisher.
Once dubbed "King of Good Times" for his extravagant lifestyle, Mr Mallya is also confronting a money-laundering case against him by the Enforcement Directorate for allegedly sending abroad Rs 900 crore that his airline borrowed from a bank.
Kingfisher, once India's second-biggest airline, stopped flying more than three years ago.
Mr Mallya said in a statement on Sunday that he is in talks with the banks for a one-time settlement of Kingfisher's debt.
A household name in India and the face of one of the country's most high profile collapses, Mr Mallya agreed to quitting Diageo-controlled United Spirits with a severance package following months of wrangling.
He was to receive $40 million or Rs 275 crore immediately and the remainder over five years.
Mr Mallya sold most of his stake in United Spirits to Diageo when his Kingfisher Airlines was grounded by debt and safety concerns, with staff left unpaid.
He said on Sunday that he had become a "poster boy" for bad loans when others owed much more than Kingfisher.
Kingfisher's creditor banks are set to auction a company property in India's financial capital Mumbai this month. But it is expected to fetch just a fraction of what they are owed.