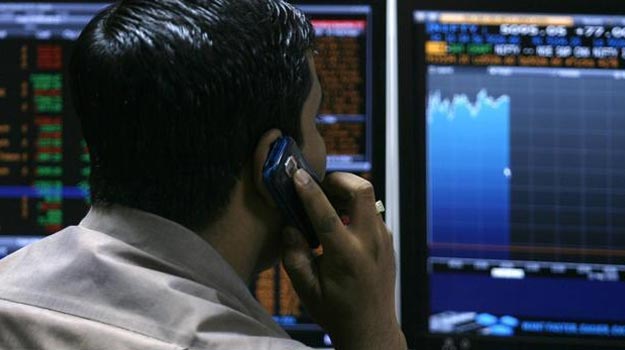 Finance Minister Arun Jaitley's Budget will decide the long-term direction of Sensex and Nifty, which have hit record highs over the last few weeks. Some announcements, however, will have an immediate impact on stock prices.

Here's a list of stocks to track today,
1) ITC, VST Industries, and Godfrey Phillips: There companies are part of the tobacco industry. ITC is the country's biggest cigarette maker. Analysts expect a 20 per cent hike for tobacco products, which will forces these companies to raise prices and hit their sales.
2) Titan, Gitanjali Jewellers, TBZ, PC Jewellers: Jewellery makers have gained sharply ahead of Budget on hopes that Mr Jaitley will bring down import duty on gold. Titan is up up 28 per cent, while TBZ has gained 37 per cent in the last three months.
3) State Bank of India, Union Bank, Bank of India, Canara Bank: PSU banks need funds from the central government to enable them to lend more at a time when the economy is expected to rebound. Nearly, $40 billion (Rs 2.40 lakh crore) in estimated funds is needed by PSU banks over the next five years. The interim Budget had provisioned for Rs 11,200 crore towards bank recapitalization.
4) Reliance Capital, Max India: Insurance companies have run up sharply ahead of Budget on hopes that Mr Jaitley will raise foreign direct investment (FDI) limit in insurance sector from 26 per cent to 49 per cent. Over the last three months, Reliance Capital is up nearly 70 per cent, while Max India is up 51 per cent.
5) ONGC, BPCL: Investors will be tracking Mr Jaitley's announcement on oil subsidies closely. State-run oil explorers such as ONGC and Oil India contribute to the subsidy bill, so a timeline on raising LPG and Kerosene prices and decontrolling diesel prices will boost these stocks. ONGC is up 23 per cent, while Oil India shares are up 18 per cent over the last three months.
6) DLF, Phoenix Mills: Mr Jaitley is likely to offer tax concessions that can give initial impetus to Real Estate Investment Trusts (REITs). REITs are listed entities that invest mainly in leased office and retail assets and distribute most of their income to shareholders as dividends. It gives developers a new avenue to raise funds by allowing them to sell finished commercial buildings to investors and list them as a trust.
7) Jain Irrigation: Absolute Micro Irrigation System (MIS) subsidy is expected to be revised upwards from Rs 1,600 crore.