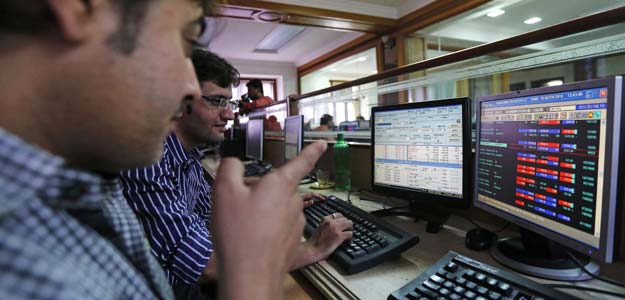 Indian shares are seen tracking key global events, including the Greece bailout and oil price movements, in the week from May 18 to May 22.
Domestic factors including start of the monsoon rains as well as expectations of an off-cycle rate cut is also expected to weigh on shares.
The Nifty is expected to trade between 8,100 and 8,460 during the week.
India's benchmark government bond may trade in a range of 7.94 per cent to 8.05 per cent.
The rupee is expected to trade in a 63.40-64.40 range.
Key events to watch
The week will begin with Asian Paints Ltd and GSK posting their quarterly earnings on Monday.
On Tuesday, Tata Power Co Ltd will be reporting its results.
DLF Ltd and Bajaj Finance Ltd are slated to post their quarterly numbers the next day.
On Thursday, Bajaj Auto Ltd earnings are expected.
The week will end with State Bank of India and ITC Ltd posting their quarterly figures.
© Thomson Reuters 2015