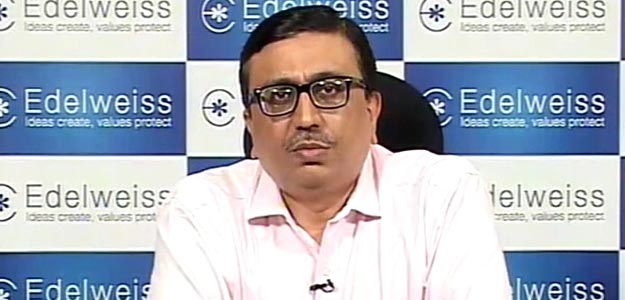 Nischal Maheshwari
, head of research, Edelweiss Capital says there's not much evidence that India Inc. has managed to push topline growth in the June quarter, even though margins have gone up. We are still not seeing strong signs of demand revival, he added. (
Watch full interview
)
Stock Talk:Avoid Sun TV
: It's a stock where there has been huge amount of volatility, not just in the last one year, but if you go back into history it has always been very volatile. It is best avoided because of its volatility.
Avoid Tata Motors
: There is value in Tata Motors but why would you want to own a stock which gets majority of its earnings from abroad and specially from China where there are lot of problems. Investors might as well play the domestic story rather than something international.
Avoid Nestle
: My view is strong that wherever there is something to do with the regulator, I think it's best to be avoided. Let them come out clean and then we can have a re-assessment of it because one thing I definitely believe that the law of the land is supreme. Maggi is a big business for the company so until and unless there is clarity whether it's just a controversy or there is something significant I do not want to speculate on the stock.
Buy Tech Mahindra
: Like the stock. The valuations are much cheaper than others. There may be problems in one or two quarters but valuation are already discounting that.