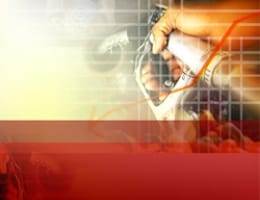 Highlights
The next support for the NSE Nifty would be 5330 and the resistance would come closer to 5540.
Mumbai:
Anil Agarwal-led Vedanta Group has announced plans to merge Sterlite industries to Sesa Goa as part of its restructuring exercise. The merger will be done by an all-share transaction. Post consolidation Vedanta will own a 58.3 per cent shareholding in the new Sesa-Sterlite structure.
"The merger of Sesa Goa to Sterlite will be at a 3:5 ratio," Vedanta said after its board meeting Saturday. This means that for every 5 shares of Sterlite, 3 Sesa Goa shares will be issued.
The proposed name for the new structure is 'Sesa Sterlite', according to the company. This move will place the consolidated firm among the world's top seven natural resources companies.
"It will lead to a simpler and more efficient structure and will facilitate more flexible allocation of capital," MS Mehta, Group CEO of Vedanta Resources said. It will also ensure an annual Rs 1,000 crore synergy benefit for the consolidated entity, according to Vedanta Resources' Chairman Anil Agarwal.
According to the natural resources major, non-listed entities Vedanta Aluminum (VAL) and Madras Aluminum will be fully consolidated into the Sterlite-Sesa Goa structure.
Further, there will also be a transfer of Vedanta's 38.8 per cent holding in Cairn India to Sesa Goa. Post this transfer, Sesa Sterlite will have a 58.9 per cent shareholding in Cairn India. The company is also transferring the associated debt of $5.9 billion.
"There are no concerns in servicing the $5.9 billion debt. Too much is being made of the VAL debt," Vedanta said.
Sanjiv Bhasin, Independent market analyst had said that liabilities of Cairn India, VAL being transferred to Sterlite is a negative and therefore, the restructuring is a short term negative. The major beneficiary of restructuring is Vedanta group, he said.
"Initially, market might outweigh the negatives because we are in a bullish market. But it [restructuring] has mitigated the value of Sesa goa and Sterlite companies as company balances are put to risk," Bhasin said.
The merged company would have a consolidated net profit of $2.5 billion and an implied market cap of $24 billion as compared to the current sum of parts market cap of $19 billion.
"This is a positive and big step forward for Sesa Goa. In addition to being part of a much larger group with an increasingly global shareholder base, we will benefit from diversification, whilst increased scale will reduce volatility of earnings and cash flows through the commodity cycle," PK Mukherjee, Managing Director of Sesa Goa, said.
The new company is to be listed in India with American Depositary Shares (ADS) listed on the New York Stock Exchange.
The rejig is only confined only to its Indian operations and does not include the African business, whose valuation was reportedly the main reason for a similar attempt in 2008 that failed. The Group's 79.4 per cent shareholding in Konkola Copper Mines Plc (KCM) will continue to be directly held by Vedanta.
Vedanta Resources bought majority stake Konkola Copper mine in Zambia in 2004, but its attempt to bring the company under the fold of Sterlite was aborted following strong protest from shareholders who alleged that the exercise was meant to benefit the promoters.
Rating agency Standard and Poor's had said that the proposed restructuring could take time to materialize as the company could face obstacles in getting regulatory and shareholder approvals.
"The proposed restructuring is subject to approvals from a number of minority shareholders and regulators in the UK and India. In our opinion, the restructuring will take time to implement because it could face difficulties in getting these approvals," it had said.
Sterlite's shares closed 3.17 per cent higher at Rs 118.65 a piece at the BSE on Friday over the previous day's closing.
Sesa Goa's scrip was, however, down by 0.13 per cent at Rs 227.35 per share.
(With inputs from PTI)