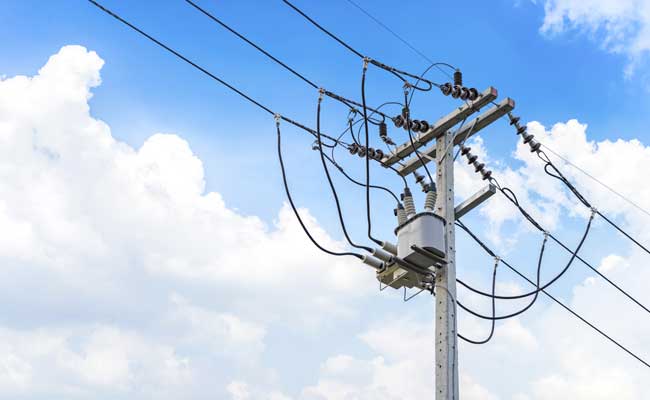 New Delhi
: US-based Sharper Shape and power transmission firm Sterlite Power on Monday announced a strategic partnership to provide drone inspection services for transmission utilities in India.
As part of the cooperation, Sterlite Power will make a minority investment in Sharper Shape to foster Indian market growth and continued technology development, Sterlite Power said in a press release.
As per the statement, this further cements relationship between the two companies after they signed a partnership agreement in February in the presence of Prime Minister of Finland Juha Sipila in Mumbai during the 'Make in India' week to deliver cutting edge drone technologies for the power transmission industry.
Both firms are currently awaiting approvals from the Directorate General of Civil Aviation (DGCA) for large-scale, long-distance drone flights to inspect utility assets.
"Drones are transforming the way in which infrastructure is built and maintained. Sterlite Power is committed to solving the toughest challenges of energy delivery. We are proud to contribute towards India's vision for a 24X7 power-for-all," said Pratik Agarwal, chief executive officer of Sterlite Power.
In addition to improving the reliability, resilience and safety of the Sterlite Power transmission lines, the partnership aims to provide services for other utilities.
India has a power transmission network of more than a million circuit kilometers which is undergoing double-digit growth annually. The use of drones will increase the uptime of the grid, reduce transmission tariffs, avoid grid blackouts, and also save the environment.
Sharper Shape has already spearheaded the adoption of long-distance commercial drone flights for utilities in Europe.
In the US, Sharper Shape is part of the EEI Sharper Utility partnership, an industry collaboration aimed at demonstrating and developing commercial long-distance drone flights for electric companies.
"We applaud Sterlite Power for pioneering drone-based asset inspections in India," said Tero Heinonen, CEO of Sharper Shape.