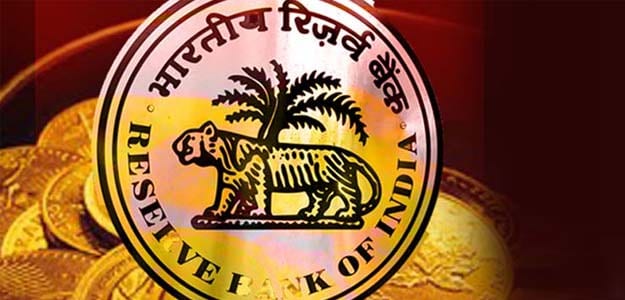 State-run banks and foreign banks were hit by bad loans as their non-performing assets rose, says the Reserve Bank.
Led by state-run banks and foreign lenders, "the asset quality of the banking system deteriorated significantly in FY12 after a period of sustained improvement," says RBI report on 'Trend and Progress of Banking in 2011-12' released over the weekend.
Non-performing assets of public sector banks rose to Rs 1,11,664 crore in 2012 from Rs 52,807 crore in 2003, data from the Reserve Bank of India showed.
The non-performing assets (NPAs) of country's bank SBI and its associates in 2012 (as of March 31) were at Rs 45,695 crore from Rs 16,958 crore in 2003, while that of nationalized banks' were at Rs 65,969 crore versus Rs 35,849 crore.
Though the report states that there is no systemic risk to the banking system as the fundamentals are robust, the Reserve Bank says the banking system is weaker because of rising bad loans as growth has fallen below potential and companies are reeling under obstacles to project clearances.
"Inadequate credit appraisal during the boom period of 2003-07, coupled with the adverse economic situation in the domestic as well as the external fronts, have resulted in the current increase in NPAs," says the report.
The fall in asset quality was more visible among public sector banks, which saw their bad loans rise on both priority and non-priority loans.
In FY12, gross NPAs of state-run banks rose to 3.3 per cent, higher than the 3.1 per cent at the system-level. Foreign banks also saw a rise in NPAs, but the report did not specify how much was their NPA level.
According to the report, state-run and foreign lenders' recovery performance was better than their private sector counterparts which relied more on write-offs than recovery.
The report said among banks, new private sector lenders relied more on writing off NPAs as a measure to contain their NPA levels. Loans worth Rs 1,800 crore were written off by new private sector banks in FY12, it added.
To strengthen the NPA management framework of the banks, the RBI its in 2012-13 Monetary Policy has advised the banks to put in place a robust mechanism for early detection of signs of distress, and implement measures to preserve the economic value of assets.
To arrest the steep rise in bad loans, the RBI in the report has directed banks to share information on credit exposure among themselves on real-time basis, and warned of punitive measures in case of failures, including penalties.
The directive comes at a time when banks are seeing a surge in corporate debt restructuring cases and bad loans. The RBI on October 30 had asked banks to set aside more money for every standard restructured loan - from 2 per cent in the past to 2.75 per cent.
So far in 2012, the number of loan recasts rose to 101 cases, according to information available with the CDR cell. The CDR cases include the Rs 31,000 crore of Air India and Rs 1.9 lakh crore of state-run discoms.
Till September, banks restructured loans worth Rs 2.5 lakh crore, out of which as much Rs 1.6 lakh crore worth loans were restructured under the corporate debt restructuring (CDR) scheme.
The number of CDR cases since the beginning of this year crossed the century-mark as on September 30, involving a collective debt amount of close to Rs 64,000 crore, as per the data available with the CDR cell of bankers.
Besides, 51 more cases, worth Rs 45,000 crore, have been approved for recast at the end of September quarter. The CDR cell was set in 2001 to help corporates facing financial difficulties due to "factors beyond their control and due to certain internal reasons."
As per the latest data available with the CDR cell, a total of 466 cases, involving total debt of Rs 2.46 lakh crore, have been referred to it since its inception.
During the first half of the fiscal, as many as 74 cases worth about Rs 40,000 crore were referred to the CDR cell-the highest ever so far.
In the entire last fiscal, there were 87 CDR cases with an aggregate debt of about Rs 68,000 crore referred for CDR.