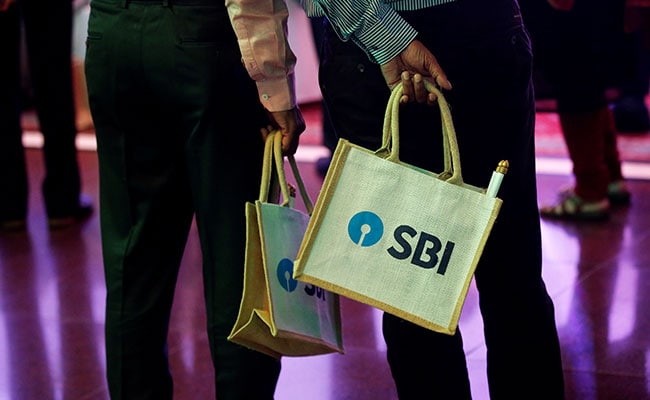 State Bank of India, the country's biggest bank by assets, reported a surprise loss for the third quarter, hurt by lower trading income on "hardening" bond yields and higher bad loan provisions.
SBI made a net loss of Rs 2,416 crore for the three months ended December 31, versus a profit of 18.20 billion rupees a year earlier. http://bit.ly/2EsKGIp
Analysts on average had expected a profit of Rs 2,067 crore, Thomson Reuters Eikon data showed.
Bad loans have nearly doubled in the banking sector in the past four years as a prolonged economic slowdown took its toll on the ability of companies to repay debt. The 21 state-run banks accounted for the bulk of the Rs 9.46 lakh crore ($147 billion) worth of stressed loans as of end-September.
SBI's bad loans have risen also because of its merger with its five subsidiary banks earlier in 2017. The year-ago numbers have been restated after the merger.
Gross bad loans as a percentage of total loans stood at 10.35 per cent at end-December, compared with 9.83 per cent in the previous quarter. Total provisions, including for bad loans, rose 12.6 per cent to 141.71 billion rupees.
State-run Bank of Baroda Ltd, the country's fifth-largest bank, also reported results on Friday and said third-quarter net profit more than halved after a surge in its provisions for bad loans.
Three other state-run banks - Central Bank of India Ltd, Syndicate Bank Ltd and UCO Bank - which also reported on Friday, made losses for the quarter and their bad-loan ratios also widened.
© Thomson Reuters 2018
(Except for the headline, this story has not been edited by NDTV staff and is published from a syndicated feed.)