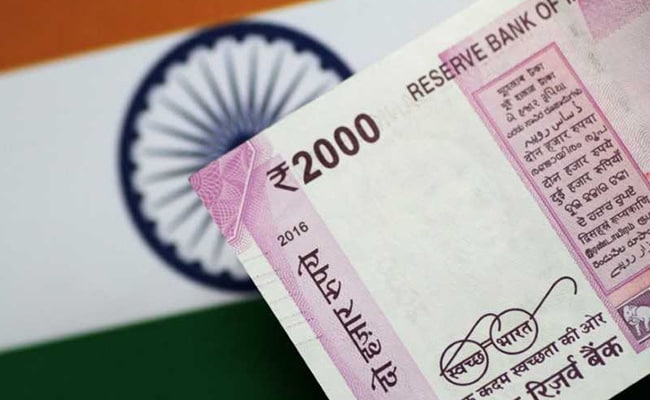 If you want to raise personal loan without having to go through the hassle of cumbersome loan seeking process, there is a help available online. There are virtual financial institutions or loan aggregators that disburse loan through virtual interface. These portals work as loan aggregators and connect borrowers to lenders. There are several such portals that include Finzy, Quick Rupiya, KreditBee, InstaPaisa, cashe.com, among others.
It is noteworthy that one can seek loan from State Bank of India (SBI) for various purposes for which the minimum salary for seeking
personal loan
in urban and metro areas is Rs 24,000 and Rs 10,000 in rural or semi urban area. One can seek a personal loan of 12 monthly income for salaried individuals and pensioners subject to the ceiling of Rs 10 lakh. The SBI personal loan requires relatively more documents than required by these loan aggregators. For instance, in order to seek personal loan, CASHe, virtual loan platform, requires just salary slip, bank statement, PAN card and address proof clicked on a self-signed white paper for the personal loan approval.
| | | | | |
| --- | --- | --- | --- | --- |
| Facility Type | CIBIL TU Score | 2 year MCLR | Spread over 2 year MCLR | Effective Interest Rate With No Reset |
| Term Loan | No Check Off | 8.25% | 3.40% - 6.40% | 11.65% -14.65% |
| Term Loan. | Check Off | 8.25% | 2.90% -5.90% | 11.15% -14.15% |
| Overdraft | No Check Off | 8.25% | 3.90% - 6.90% | 12.15% -15.15% |
| Overdraf. | Check Off | 8.25% | 3.40% -6.40% | 11.65% -14.65% |
Also Read
:
SBI Personal Loan: How To Apply, Prepayment Charges, Other FeaturesPortals That offer Personal loanCASHe:
It is a fintech product from TSLC PTE that provides short-term personal loans to young salaried professionals on the app. The app follows a social loan quotient algorithm that creates a sophisticated credit profile of consumers totally different from conventional banks and credit agencies. The app enables the young professionals to get loans within minutes without paperwork.
One can avail loans ranging from Rs 10,000 to Rs 2,00,000 for 15 days, 30 days, 90 days and 180 days based on ever changing needs. For this, one requires a salary slip, bank statement, PAN card and address proof clicked on a self-signed white paper and uploaded through CASHe app.
KreditBee:
Recently,
KreditBee in collaboration with Xiaomi rolled out personal loan
facility for disbursing loan for a period of 15 days to 90 days. The interest rate charged is very high, 3 per cent per month.
Finzy:
Another technology driven personal loan platform is Finzy. The process of seeking loan is quite simple. First you provide your basic information and KYC documentation. In the second step you can submit income documents and bank account statement. The third is to accept loan terms.
Later, the loan is disbursed into bank account. After that you can pay the EMIs through auto debit.
QuickRupiya:
On the Quick Rupiya, one can check eligibility in 60 seconds. After that, one can quickly verify by submitting the documents. If everything goes through smoothly, the borrower is likely to receive funds within 48 hours. The virtual loan disbursement institution enables you to seek loan for any amount between Rs 25,000 and Rs 10 lakh. Quick Rupiya also connect the borrowers to lenders. The portal has four lenders that include Kotak, Tata Capital, DMI Housing Finance and Capital First.
One can repay the loan in anytime between 12 months to 60 months. The rate of interest starts at 10.99 per cent.
Instapaisa
is another credit decision platform that connects borrowers to lenders to execute instant loan transactions. As the portal connects five lenders with borrowers, the rate of interest varies from the lender to lender.
There are four kind of documents required for applying personal loan from virtual platforms:
Photo identity proof:
The document includes passport, pan card, voter identity card, driving licence, aadhaar card
Address proof:
ration card, passport, bank account statement, aadhaar card, driving licence, electricity bill, telephone bill, sale deed, property purchase agreement (for owned properties)
Income Proof:
For salaries individuals, last three months/ six months bank statement (dependent on scheme) showing salary credits. However, for self-employed individuals, one need to submit two years ITR, P&L account and balance sheet for last two years and last six months bank statement
Business Proof:
For self-employed individuals, qualification certificate/ certificate of practice/ shop act licence.