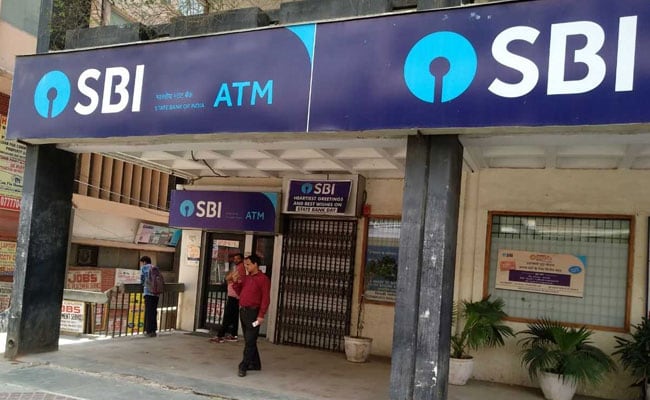 State Bank of India (SBI), the country's largest lender by assets, has reduced its interest rate by 10 basis points or 0.10 per cent on home loans of up to Rs 30 lakh, a move which is likely to provide some respite to home loan borrowers. The revised rates on home loans or housing loans are applicable from Wednesday, April 10, according to a statement from the bank. SBI's reduction in home loans rate comes nearly a week after the Reserve Bank of India (RBI) cut the repo rate by 25 basis points from 6.25 per cent to 6 per cent. Repo rate is the interest rate at which the central bank lends money to commercial banks such as SBI.
Here are 10 things to know about SBI's latest announcements on home loan rates:
The interest rate on SBI housing loans or home loans below Rs 30 lakh now stands in the range of 8.60-8.90%, from 8.70-90% earlier.

With effect from today, SBI also reduced its benchmark marginal cost of funds-based lending rate (MCLR) by 5 basis points (0.05 per cent) across all tenors.

The marginal cost of fund-based lending rate, or the MCLR, now stands at 8.50 per cent for the one-year tenor, down from 8.55 per cent, according to the SBI statement.

This is the first reduction in MCLR by SBI, which controls and sets the pricing in the system, in more than 17 months. The last time it had reduced the MCLR was in November 2017-- by 5 basis points, according to news agency Press Trust of India.

SBI is the third state-run lender to lower the lending rates after Indian Overseas Bank (IOB) and Bank of Maharashtra, which also lowered their loan prices by 5 basis points on loan tenors of one year and above.

While IOB said it has cut MCLR for one-year loans to 8.65 per cent from 8.70 per cent, Bank of Maharashtra had cut MCLR rates by 5 basis points across various tenors.

The new lending rates of Indian Overseas Bank and Bank of Maharashtra also came into effect today.

Meanwhile, the bank has linked all cash credit accounts and overdrafts with limits above Rs 1 lakh to the repo rate, according to the SBI statement dated April 9.

"The benefit of the 25 bps repo rate cut by the RBI last week will get passed on in its entirety to such cash credit/overdraft customers from May 1 following this rate cut," the bank said.

Accordingly, for balances up to Rs 1 lakh, the savings bank rates would be 3.50 per cent, while for balances above Rs 1 lakh effective rate would be 3.25 per cent, with effect from May 1.
Post a comment