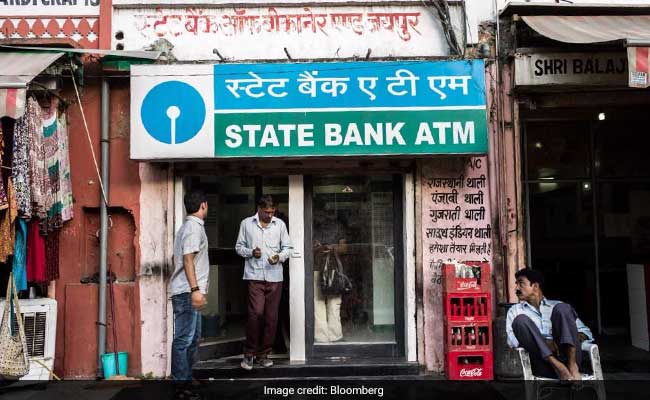 State Bank of India (SBI) offers a wide range of deposit schemes in the personal banking segment. Fixed deposit (FD) scheme, one of such product offered by bank, provides assured returns. In a SBI FD account, depositor can park lump sum amount and also avail features like choice of interest payout and liquidity through overdraft (OD) or premature withdrawal, noted the lender on its website- sbi.co.in. The lender last revised its FD interest rates with effect from July 30, 2018. SBI offers a wide range of FD schemes that comes with flexible tenure options. Multi option deposit account, reinvestment account and tax savings account are some of the FD accounts of SBI.
Fixed deposit (FD) rates offered by State Bank of India:
The following FD interest rates are applicable on deposits below Rs 1 crore, according to the bank's website- sbi.co.in:
Maturity period (term)
Interest rate with effect from July 30, 2018
General public
Senior citizen
7 days to 45 days
5.75%
6.25%
46 days to 179 days
6.25%
6.75%
180 days to 210 days
6.35%
6.85%
211 days to less than 1 year
6.4%
6.9%
1 year to less than 2 year
6.7%
7.2%
2 years to less than 3 years
6.75%
7.25%
3 years to less than 5 years
6.8%
7.3%
5 years and up to 10 years
6.85%
7.35%
(Source: sbi.co.in)
Types of SBI's Fixed Deposit (FD) accounts:
SBI Multi Option Deposit Scheme (MODS): SBI multi option deposit scheme (MODS) are fixed deposits (FDs) linked to the savings or current account which comes with an unique break-up facility, mentioned SBI. Unlike normal fixed deposits (FDs) which are fully liquidated anytime; one can withdraw from a MODS account in multiples of Rs 1,000 as per the fund need. The balance amount in MODS account continues to earn the fixed deposit rates applicable at time of initial deposit. The minimum fixed deposit amount for the multi option deposit creation is Rs. 1,000. Any deposits above this amount are required to be in multiples of Rs.1,000. There is no upper limit on the amount that can be deposited in this type of account. The minimum tenure for which this deposit can be opened is one year whereas the maximum term for SBI's multi option deposit account is five years.
SBI reinvestment plan: SBI's reinvestment plan, a variant of SBI's fixed deposit account, offers the option of paying Interest only at the time of maturity. Regular interest is added to the principal and compound interest calculated and paid thereon under SBI's reinvestment plan. Customers willing to invest in reinvestment scheme need to pay a minimum of Rs 1,000. There is no maximum limit for deposits. The interest rate is same as applicable to SBI's fixed deposits, according to SBI. The minimum tenure for SBI's reinvestment plan is six months and the maximum is 10 years.
SBI Tax Savings scheme: SBI's Tax Savings Scheme, 2006 offers tax benefits for up to Rs 1.5 lakh under Section 80C of Income Tax Act. The account opened under this scheme works like a fixed deposit (FD) and pays the same interest rate. Resident Indians as an individual or in the capacity of the Karta of the Hindu Undivided Family, having income tax Permanent Account Number (PAN) are eligible to avail the benefits of SBI's Tax Savings account. One can deposit a minimum of Rs 1,000 or multiples thereof whereas the maximum deposit should not increase Rs1,50,000 in a year. The minimum tenure is five years which can go up to a maximum of 10 years.