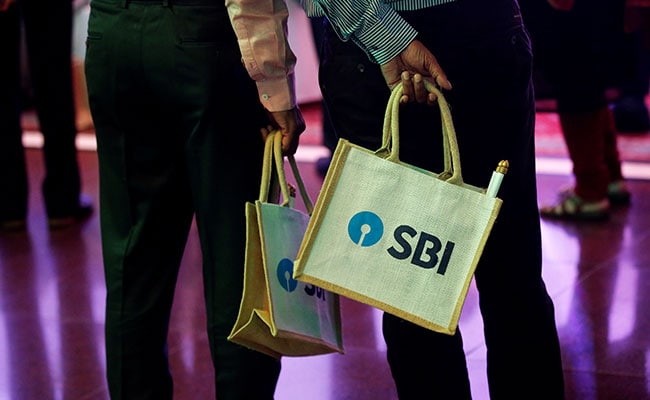 Highlights
Penalty for non-maintenance of minimum balance is meagre, said SBI
Some savings accounts are free from minimum average balance requirement
SBI has close to 40.5 crore savings bank accounts
The country's largest lender, State Bank of India (SBI), collected Rs 1,771 crore between April-November 2017 as charges from customers for failing to maintain monthly average balance in their accounts. This is more than Rs 1,581.55 crore that it earned as net profit in September quarter. The bank on Tuesday clarified on its charges for non-maintenance of minimum balance on savings accounts. "SBI's metro branches earn Rs 6 per month on an average balance of Rs 3,000. For banks in rural areas it is Rs 2 per month for a minimum balance of Rs 1,000," said SBI.
Here are 10 things you must know about SBI's charges and minimum balance requirements:
SBI said that monthly average balance charges for its customers were waived for the last six years.

The monthly average balance charges were reintroduced from 1st April, 2017 which was subsequently revised downwards from 1st October, 2017 after receiving feedback from its stakeholders.

SBI determines the required minimum average balance amount for its customers on the basis of four types of branches. These are metro, urban, semi-urban and rural.

Effective October 1, 2017, SBI customers holding savings bank accounts in metro and urban branches are required to maintain a monthly average balance of Rs. 3,000, according to the SBI website. Customers in semi-urban SBI branches are required to maintain a monthly average of Rs. 2,000. This is unchanged from the last revision. Those holding SBI savings bank account in rural branches are required to keep a minimum monthly balance of Rs. 1,000. This amount is also kept unchanged from previously applicable rates.

On an average balance of Rs 3,000, in metro branches, SBI earns Rs 6 only per month whereas for a minimum balance of Rs 1,000 in rural branches, the bank earns on Rs. 2 per month which is meagre when compared to the services offered and corresponding costs incurred by the bank (Free Cheque Book, 8 free ATM transactions, free branch transactions), SBI said in an official statement.

"We would like to clarify that savings bank accounts such as Prime Minister's Jan Dhan Yojna (PMJDY), small accounts and basic savings bank deposit (BSBD) accounts, pensioners, minors and all social beneficiary accounts are exempted from minimum average balance requirement and no charges ever have been recovered," the bank stated in a press release.

SBI has always provided customers an option to convert their existing savings accounts to basic savings bank deposit account free of cost, it said.

From October 1, 2017, SBI has revised its MAB criteria applicable to savings bank accounts, according to its website. A penalty amount ranging from Rs. 20 to Rs. 50 (both amounts exclusive of GST or goods and services tax) is chargeable for non-maintenance of sufficient balance as per the bank's MAB rules.

SBI has close to 40.5 crore savings bank accounts.

SBI earned Rs 1,771 crore as charges for non-maintenance of minimum balance between April-November, which was not only more than its September quarter net profit of Rs 1,581.55 crore but is also nearly half of the Rs 3,586 crore it earned as net profit during the April-September period.