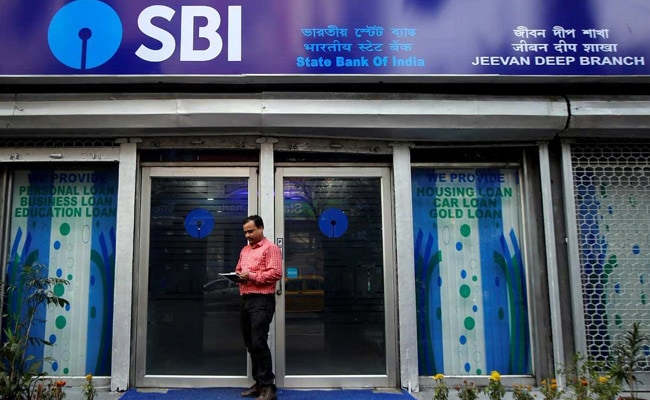 Highlights
State Bank of India says it has 41 crore savings bank accounts
41.16 lakh were not closed "suo-motu", it adds
2.10 crore savings bank accounts opened in current financial year
State Bank of India (SBI) said on Thursday that 41.16 lakh savings bank accounts, which were reported to have been closed after introduction of the requirement of average monthly balance, were not closed suo-moto. Earlier, an RTI query had revealed that SBI had closed as many as 41.16 lakh savings accounts between April and January in the current fiscal year for not maintaining the average monthly balance (AMB). This news was reported on a day SBI cut its penalty for non-maintenance of minimum balance in its savings accounts.
Here are five things to know on what SBI said over closure of 41.16 lakh savings bank accounts:
State Bank of India (SBI), the country's largest bank, clarified that these accounts were not closed "suo-motu", which means that the 41.16 lakh savings bank accounts were closed because customers asked the bank to shut them. (Also read: Check out SBI interest rates on housing, car, education loans | Financial planning crucial to secure financial future: SBI | New to investments? Five things to know to avoid taking a wrong call)

SBI has 41 crore savings bank accounts, the bank said in its release. During the current financial year, 2.10 crore savings bank accounts have been opened, of which 1.10 crore accounts are Pradhan Mantri Jan-Dhan Yojana accounts which are exempt from the average monthly balance requirement, SBI added.

On account of the merger of SBI's associate banks with the bank in April 2017, where the customers were having multiple accounts with different associate banks and SBI, the number of accounts closed during the year is relatively high, it noted.

Customers who are not able to maintain the required average monthly balance have the option to get their regular savings bank accounts converted to basic savings bank deposit account (BSBD) accounts free of charge, SBI said.

Effective April 1, 2018, the service charges for non-maintenance of average monthly balance have been reduced by 75 per cent, SBI further said.

SBI has lowered penalty on non-maintenance of minimum balance across its metro, urban, semi-urban and rural centres. SBI has lowered the charges on minimum account balance to Rs. 15 plus GST for metro and urban customers. For semi-urban and rural centres, the charges have been lessened from Rs. 40 per month plus GST to Rs. 12 per month and Rs. 10 per month plus GST respectively.

In April 2017, SBI had re-introduced the penal charges on non-maintenance of average monthly balance after a gap of five years. Later in October, it had revised down the charges to some extent.

The bank was criticised for netting a windfall of Rs. 1,771.67 crore, more than its second quarter profit, between April and November 2017, from customers for non-maintenance of minimum balance, according to finance ministry data.

SBI is the largest commercial bank in India in terms of assets, deposits, profits, branches, customers and employees.

As on December 31, 2017, SBI has a deposit base of Rs. 26.51 lakh crore with CASA ratio of 43.81 per cent and advances of Rs. 19.25 lakh crore. CASA ratio indicates how much of a bank's total deposits are in current and savings accounts.