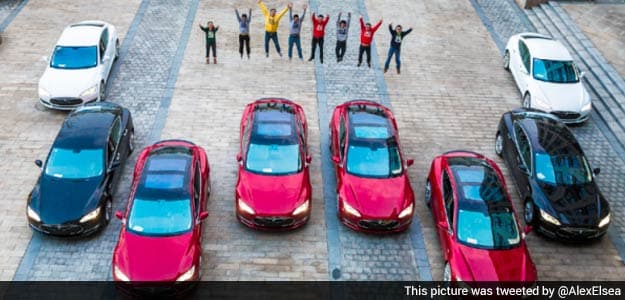 India might have edged ahead of China when it comes to economic growth, but domestic companies are way behind the curve when it comes to rewarding employees.
A Chinese IT start-up that makes Wi-Fi managing apps for smartphones is making global headlines for rewarding its top-performing staff with Tesla cars as year-end bonus.
The start-up, backed by Chinese game developer and publisher Shanda, is handing out a Tesla to every member of staff with more than four months at the company, according to Venture Beat.
Tesla's Model S in China starts from 734,000 yuan or $121,280, which is Rs 75 lakh at 62 rupee per dollar. In total, the company will be paying $4.8 million or Rs 30 crore for purchasing brand new Teslas for employees, the report said.
Another report said that Chinese web services company Baidu is rewarding employees with up to 50 months' salary.
The annual bonus is a traditional feature at Chinese companies and coincides with the Lunar New Year holiday, which falls on February 19. Red envelopes, filled with cash, are given out to loved ones on the holiday for good luck.
Few companies in India are known to shower employees with such phenomenal rewards. Among such companies is HCL Tech, India's fourth largest outsourcer, which is known for handing out Mercedes sedans to its top performers.