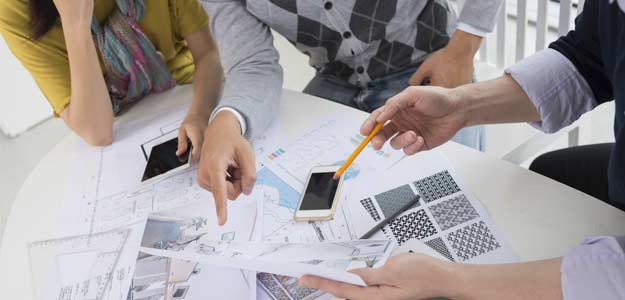 New Delhi
: To improve ease of doing business in the country, Commerce and Industry Minister Nirmala Sitharaman on Saturday said a start-up would now need only a certificate of recognition from the government to avail intellectual property rights-related benefits.
Earlier, a budding entrepreneur had to go through an elaborate process of approaching an inter-ministerial board to procure the IPR benefits.
"A start-up would now require only a certificate of recognition from the Department of Industrial Policy and Promotion (DIPP) and would not be required to be examined by the inter-ministerial board, as was being done earlier. This is one rapid change that we have brought in," she said here at the 'Start-up India States' Conference'.
Under the 'Start-up India' action plan, the government has announced three-year tax holiday and other benefits to these entrepreneurs.
She also said that the ministry has lined up a series of meetings with different stakeholders, including investors to resolve start-up issues. She will also meet investors, industry and journalists soon.
Commenting on views of some critics about interference of government in implementing the action plan for start-ups, particularly on extending tax holiday, Ms Sitharaman said the government is committed to facilitate young entrepreneurs.
"...many questions are being raised about 'minimum government and maximum governance'. I want to ensure that the government is only facilitating you," she said.
However, she said, "As and when money has to be spent, it will have to be looked into. All of us are duty-bound to be accountable and transparent...Accountability and transparency warrants that if tax breaks have to be given, in cases when the government defers, postpones or foregoes, we have to have some kind of accountability system. Therefore, there has to be an inter-ministerial board."
The minister also said that seven proposals for research parks, 16 for TBIs (technology business incubators) and 13 proposals for Start-up centres have been recommended by the National Expert Advisory Committee, formed by the Human Resource Development Ministry.
"These proposals will be implemented in the current financial year itself," she added.
To obtain tax and IPR related benefits, a start-up shall be required to be certified as an eligible business from the inter-ministerial board of certification. The board consists of DIPP Joint Secretary, representative of the Department of Science and Technology, and the Department of Bio-technology.
Ms Sitharaman asked all the stakeholders to regularly provide inputs to further improve the start-up ecosystem to give it an impetus.
India is ranked third in the world, behind the US and the UK in terms of number of start-ups. Close to 4,400 technology start-ups exist in India and the number is expected to reach 12,000-plus by 2020, driven by a young and diverse entrepreneurial ecosystem, she said.
On the rate of success of start-ups, she said, "World-over, the success rate is not very high. But that is the nature of the business. Rate of success is beyond the government. What the government, however, can do is to give a chance to every idea to reach some stage and give facilitation and tax breaks."
She also said that the DIPP has written to top 50 companies requesting them to support the initiative under their CSR activities by setting up new incubators in collaboration with educational institutes.
Five states including Rajasthan, Kerala, Telangana and Karnataka gave detailed presentation about their initiatives to boost start-up ecosystem.
"Every state is working for start-ups and it's not like these five states only are working," Ms Sitharaman said.
In January, Prime Minister Narendra Modi unveiled a slew of incentives to boost start-up businesses, offering them a tax holiday and inspector raj-free regime, capital gains tax exemption and Rs 10,000 crore corpus to fund them.